Welcome to Dickinson Law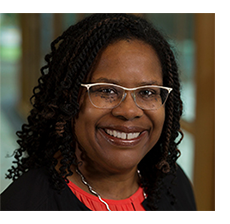 As dean, I am eager to introduce you to our Law School, the Carlisle community that embraces us, and the people who keep our learning environment vibrant and relevant.
When you enter the Dickinson Law community — either virtually or personally — you immediately come to appreciate what is extraordinarily special about us. From our intentionally small class cohorts to our emphasis on building one-on-one relationships between and among our students and the staff, faculty, and administration, we are dedicated to your success as a law student and later as our colleague in the legal profession.
From the moment you arrive at Dickinson Law, you will be an active participant in our innovative program of study developed by an engaged faculty and staff who are invested in building your professional identity, brand, and network. You will have a range of experiences, beginning with our student-focused curriculum that immediately immerses you into problem-solving simulations mirroring law practice. As you progress through our curriculum, you will have the opportunity to take advantage of joint degree programs between the Law School and the Penn State College of Medicine (J.D./Master of Public Health) and Penn State Harrisburg (J.D./Master of Business Administration) or (J.D./Master of Public Administration), all of which help to place your legal studies in context. Throughout your tenure at the Law School, you will also engage in extracurricular student life activities, such as law review, moot court, student organization service, and externships.
Dickinson Law's core values — intellectual discovery and knowledge sharing, excellence in teaching and learning, and an indefatigable commitment to building and sustaining community — define who we are as lawyers and leaders. You will have the opportunity to learn from and interact with distinguished members of the faculty who are experts in their respective fields. Members of the Dickinson Law faculty bring their scholarship and practice experience — as prosecutors and public defenders, federal environmental policymakers and securities professionals, health law advocates, leaders in the elder law movement, and recognized authorities in government policy and reform — into both the classroom and the experiential learning capstone activities.
Capitalizing on the expertise of the faculty and staff, you will have the option to earn industry-recognized certificates in cutting-edge practice areas, such as Entrepreneurship Law, Cybersecurity Law, Data Privacy & Information Law, Corporate Compliance, and Health Law. True to our motto — Practice Greatness — your program of study will be punctuated by participation in one or more experiential learning activities, including but not limited to: the Semester-in-Practice Program, which takes students to Washington, D.C., Harrisburg, or other possible locations; our in-house legal clinics, including the Medical-Legal Partnership Clinic, the Children's Advocacy Clinic, and the Community Law Clinic; the International Justice Program in The Hague; the cyber hack response simulation; and the cyberspace and national security simulations.
It cannot be overstated that the making and sustaining of community is a Dickinson Law core value, and it guides our vision and mission to reimagine what law school and the legal profession must be for all members of society. We have a venerable tradition of producing lawyers and leaders for our communities. We produce graduates who have committed their professional lives to public service at all levels of government; lawyers in private practice in firms ranging from solo to multinational enterprises; decision-makers working in-house in private and public corporations; leaders working in non-governmental organizations; and advocates working in public interest positions.
Look no further than Dickinson Law's Board of Overseers, trusted advisors, and alumni for evidence of the breadth and depth of the subject matter expertise our graduates bring to bear for the direct benefit of Dickinson Law students. Our network of national and international alumni serve as federal and state judges, managing shareholders, partners, arbitrators, senior executive government officials, general counsels, CEOs and corporate officers, government attorneys, and military officers. From the moment you enter our community, this network is activated to engage you, involve you, and develop you as colleagues.
Our alumni are active in our community; they serve on seven trusted advisor groups in support of our signature programs and initiatives. Our trusted advisors enrich our community, culture, and curriculum by keeping the Law School ahead of trends in Diversity and Inclusion; Entrepreneurship Law; Environmental, Energy and Agriculture Law; Healthcare Law; In-House and Company Counsel; International Degree Programs (LL.M./S.J.D.); and Law and Public Policy. The commitment and dedication of our trusted advisors contribute to the development of a responsive and relevant program of legal education that benefits both you and the people you will one day represent. This commitment and dedication have shaped our obligation to defend the United States Constitution, to promote the rule of law, and to represent the most vulnerable among us. This is Dickinson Law's undeniable legacy.
The Dickinson Law community is comprised of people who have myriad perspectives and experiences. You will see yourself represented at Dickinson Law. You will also be challenged to contribute your whole self to our community, making it possible for all of us to learn and grow together. I invite you to come for a visit, attend a class, and make an appointment with one or several of my colleagues to discuss your future in the legal profession. At Dickinson Law, you will quickly understand that our community members are invested in upholding this noble profession, which means preparing you for your role as future lawyers and leaders.
I look forward to meeting you and welcoming you to Penn State Dickinson Law!
Warmest,

Danielle M. Conway
Dean and Donald J. Farage Professor of Law