Employment Statistics
From business and government to nonprofits and law firms, Dickinson Law graduates have launched their careers in a wide range of employment settings.
AS OF MARCH 16, 2020, 95 PERCENT (OR 54 GRADUATES) OF THE CLASS OF 2019 IS EMPLOYED. OF THOSE GRADUATES WHO ARE EMPLOYED, ALL ARE EMPLOYED IN POSITIONS THAT EITHER REQUIRE THEM TO PASS THE BAR OR FOR WHICH A J.D. DEGREE IS AN ADVANTAGE.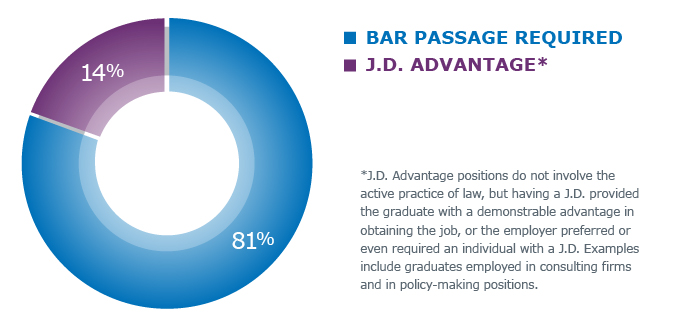 OF THOSE CLASS OF 2019 GRADUATES WHO ARE EMPLOYED, HERE IS WHERE THEY WORK:

Figure represents employment setting of 95 percent (or 54 graduates) of the class of 2019 employed in bar passage required or J.D. advantage positions as of March 16, 2020.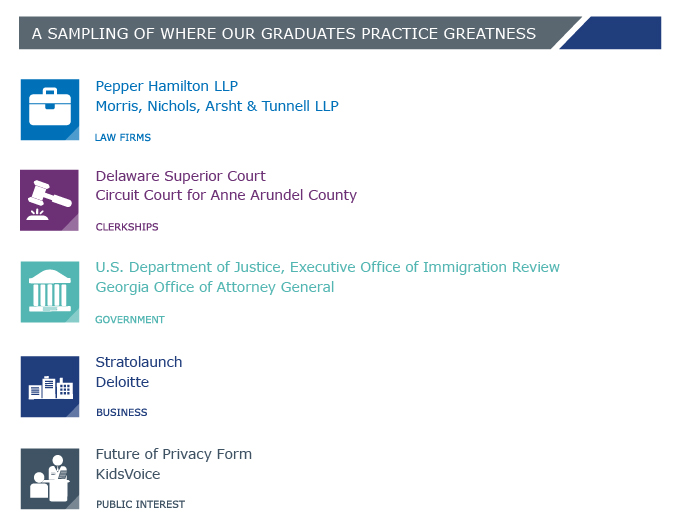 ABA Employment Summary Report
Dickinson Law Employment Data