Master of Laws (LL.M.)
The Master of Laws (LL.M.) program at Penn State Dickinson Law welcomes legal professionals from around the world who come to advance their legal careers by developing specialized knowledge and mastery in a particular area of law. Through its LL.M. degree program, Dickinson Law seeks to prepare 21st century lawyers who are able to successfully tackle complex on legal challenges with expertise and confidence.
The Dickinson Law Difference
The LL.M. program is designed for both domestic and internationally trained legal professionals who want to gain an edge in the legal profession. During this flexible one-year program, LL.M. students may enroll in a wide variety of courses that allow concentration in specialized areas of law. Dickinson Law offers a distinctive LL.M. degree for highly-motivated and passionate legal professionals who are serious about advancing next generation legal scholarship and practice.
A WORLD-CLASS FACULTY WITH A PERSONAL TOUCH.
LL.M. students learn from a distinctive and dedicated full-time faculty complemented by an adjunct faculty of practicing attorneys and judges. The Dickinson Law faculty have collectively spent years practicing law and engage nationally and internationally through practice, research and scholarship. At Dickinson Law, the faculty work closely with all students and have an "open door" policy to LL.M. students. Learn more about the Dickinson Law faculty.
A GENERALIZED CURRICULUM THAT SUPPORTS INDIVIDUALIZED SPECIALIZATION.
Dickinson Law offers a generalized LL.M. degree program designed to allows students to specialize in distinct areas of law. Students may pursue distinct curricular tracks, perhaps taking required coursework necessary to sit for the New York bar examination, or pursue a specialized certificate in one of the following areas.
Civil Rights and Equal Protection
Corporate Compliance
Cyber, Privacy and Data Security
Entrepreneurship
Family Law and Children's Advocacy
Government Affairs
Health Law and Policy Litigation and Dispute Resolution
Taxation
A STATE-OF-THE ART CAMPUS STRATEGICALLY LOCATED FOR ADVANCED LEGAL RESEARCH AND SCHOLARSHIP.
Dickinson Law offers LL.M. students an ideal educational environment with access to world-class resources and state-of-the-art classrooms and seminar rooms, a moot courtroom with a 200-seat observatory, and a legislative hearing room. All classrooms are equipped with sophisticated technology that allow students and professors to communicate in real time with legal scholars and professionals around the world. The H. Laddie Montague Jr. Law Library is a modern research facility offering law-related resources and a wide range of services that support the curriculum and the advancement of legal scholarship.
Dickinson Law is strategically located in Carlisle which is close to Harrisburg — the capital city of the Pennsylvania — and its judicial, legislative, and executive offices. Carlisle is a springboard to four major legal markets — New York City, Washington, D.C., Philadelphia, and Baltimore.
AN EXPANSIVE NETWORK COMMITTED TO PROFESSIONAL DEVELOPMENT AND CAREER SUCCESS.
To assist LL.M. students with navigating today's job market, Dickinson Law offers a professional development series, including workshops on resume writing, cover letters, networking, and job search resources. The Career Services Office offers individualized counseling and career strategy planning sessions as well as assistance with the preparation of job applications and practice interviews. Dickinson Law also sponsors the annual International Student Interview Program (ISIP) which facilitates the hiring of highly qualified foreign-trained lawyers enrolled in U.S. LL.M. programs. (While LL.M. students are generally eligible for Optional Practice Training, an offer of admission to Penn State Dickinson Law does not guarantee or imply promise of permanent employment in the U.S.)
A WELCOMING COMMUNITY COMMITTED TO DIVERSITY, EQUITY AND INCLUSION.
Dickinson Law is committed to fostering a diverse, equitable and inclusive community where all feel welcomed and supported. The campus is home to students from all around the world and include diverse racial and ethnic minorities, women, individuals with disabilities, members of the lesbian, gay, bisexual, trans, and queer (LGBTQ) community, veterans, adult learners, and other students who have experienced subordination, marginalization, or isolation in academic communities because of their identity.
Contact Us
Please contact us with any questions. Prospective applicants may also direct questions regarding the LL.M. program to: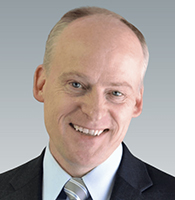 Anthony C. Ogden, Ph.D.
Director, International Programs and Graduate Education
Email: DickinsonGradEd@psu.edu
Phone: 717-241-3532