Earn your LL.M. at Dickinson Law
At Dickinson Law, the oldest Law School in Pennsylvania and one of the oldest in the nation, you will receive a solid legal foundation and have the opportunity to experience everything that living in Carlisle, Pennsylvania has to offer. The LL.M. Program gives students and lawyers from both inside and outside the U.S. a chance to pursue a higher-level understanding of the American legal system. The program's foundational courses introduce our international students to the unique analytic methodologies used in the U.S. legal system, and all students may choose courses from our "Lawyer As …" curriculum divided by specialized fields of study to create personalized tracks based on their own areas of interest.
Our LL.M. cohort is kept intentionally small to foster greater interaction with J.D. students and law school faculty, as well as judges and lawyers in the Harrisburg and Washington, D.C. areas. The LL.M. program is a course of study that requires a minimum of 24 credits that can be taken full-time over one academic year or part-time for up to four semesters. Full-time students must enroll in at least 12 credits per semester and may enroll in no more than 17 credits per semester. Full-time students who take advantage of the third-semester option must also enroll in at least six additional credits of study for a total of 30 credits for their LL.M. degree.
Carlisle continuously ranks as one of the country's most livable small towns due in part to the diversity of the people and institutions, amenities, and array of things happening here.
The cost of living consistently rates below the U.S. average, making it an affordable, cost-efficient option for attending law school.
Everything you need is within easy walking or biking distance. In fact, most students find reasonably priced housing close to the Law School for just that reason.
As a springboard to nearby major legal markets and networking opportunities on the East Coast, you'll find that you're close to policy makers and professionals who will be ready collaborators.
Beyond our campus sits a region of unparalleled beauty and culture. Known for its historic charm, Carlisle features our valued neighbors, Dickinson College and the U.S. Army War College; a variety of restaurants, shops, and galleries; an independent movie theatre; a downtown farmers market; and much more.
If you need a big city fix, Philadelphia, Washington, D.C., Baltimore, and New York City are all easily accessible by car or train.
To learn more about our LL.M. Program, please contact: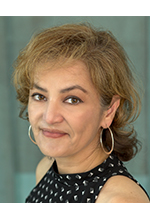 Emily Michiko Morris
Director of Non-J.D. Programs and Visiting Associate Professor
Email: emm6486@psu.edu
Phone: 717-241-3532