Earn Your LL.M. at Penn State Dickinson Law
One of the world's preeminent research universities, The Pennsylvania State University combines strength in traditional academics with a forward-thinking, future-focused approach to interdisciplinary studies and internationalization. Consistently ranked in the top one percent of universities worldwide, Penn State is one of the largest and most respected universities in the United States.
Considered among the nation's best law schools, Penn State Dickinson Law is the oldest ABA-accredited law school in Pennsylvania and one of the oldest in the United States. For over 185 years, Dickinson Law has produced some of the world's finest attorneys, judges, government and corporate leaders, and legal scholars.
Throughout its rich 40-year history, the Master of Laws (LL.M.) program at Dickinson Law has welcomed legal professionals from around the world who have come to advance their legal careers through direct access to world-class litigators and legal scholars, professional specialization in specific areas or law, and innovative research and scholarship.
The LL.M. program is designed for both domestic and internationally trained legal professionals seeking specialized knowledge and advanced study in particular areas of law. During this flexible one-year program, students may enroll in a wide variety of courses that allow concentration in certain aspects of law or law-related topics. Students may pursue specific curricular or certificate tracks.
Why Penn State Dickinson Law?
Selecting the right institution is an important decision. Here are some of the many reasons why LL.M. students select Penn State Dickinson Law:
Our Campus. Dickinson Law offers LL.M. students an ideal environment with access to world-class resources and accomplished faculty. Our historic campus offers a state-of-the-art facility and a modern research library offering law-related resources and a wide range of services that support the advancement of legal scholarship.
Our Reach. Penn State boasts a vibrant university community with 24 campuses located throughout the Commonwealth of Pennsylvania and a global alumni network of over 700,000 alumni that both prepares students to work in the global economy and ensures a Penn State connection almost anywhere in the world.
Our Faculty. LL.M. students learn from a distinctive and dedicated full-time faculty complemented by an adjunct faculty of practicing attorneys and judges. Our professors have spent years practicing law and engage nationally and internationally through practice, research and scholarship. Meet our faculty.
Our Curriculum. Penn State Dickinson Law offers a flexible one-year LL.M. program that can be started in the fall (August) or spring (January). Studying alongside J.D. students, LL.M. students can enroll in a wide variety of courses that allows concentration in certain types of law or law-related topics. The Dickinson Law curriculum provides all coursework necessary to sit for the New York bar examination.
Our Location. The Dickinson Law campus is located in Carlisle, which is strategically located close to Harrisburg — the capital of the Commonwealth of Pennsylvania — and its judicial, legislative, and executive offices. Philadelphia, Washington D.C., Baltimore and New York City are all easily accessible by car or train.

Carlisle continuously ranks as one of the country's most livable small towns in the U.S. due in part to the diversity of the people and institutions, amenities, and array of community activities. Carlisle features a variety of restaurants, shops, and galleries, an independent movie theater, a downtown farmers market, and much more.

The cost of living consistently rates below the U.S. average, making it an affordable, cost-efficient option for attending law school. Generally, everything one needs is within easy walking or biking distance. Most LL.M. students find reasonably priced housing close to campus.
Learn More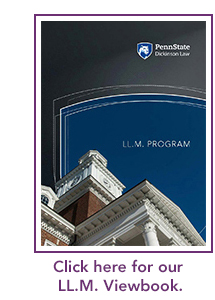 Dickinson Law offers monthly online information events throughout the academic year, allowing prospective students to gain valuable insights into the LL.M. program. These events provide an excellent opportunity for attendees to interact with faculty members, current students, and ask specific questions about the program.
In addition to the information events, students have the option to request individual meetings for more personalized discussions. To schedule an individual meeting, simply contact us at dickinsongraded@psu.edu. Our team will be happy to assist you in setting up a meeting and addressing any further inquiries you may have.
Take a Virtual Tour
Walk the halls of our Penn State Dickinson Law. Tour the picturesque town of Carlisle. Get a glimpse of law at Dickinson Law and discover if this is the place for you by taking our virtual tour.
Contact Us
Please contact us with any questions. Prospective applicants may also direct questions regarding the LL.M. program to: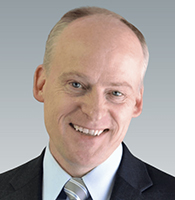 Anthony C. Ogden, Ph.D.
Director, International Programs and Graduate Education
Email: DickinsonGradEd@psu.edu
Phone: 717-241-3532