S.J.D. Admissions
Thank you for your interest in our S.J.D. degree program. Please note the program is no longer accepting applications for 2023-2024.
---
Earn an S.J.D. at Penn State Dickinson Law
One of the world's preeminent research universities, The Pennsylvania State University combines strength in traditional academics with a forward-thinking, future-focused approach to interdisciplinary studies and internationalization. Consistently ranked in the top 1 percent of universities worldwide, Penn State is one of the largest and most respected universities in the United States.
Considered among the nation's best law schools, Penn State Dickinson Law is the oldest ABA-accredited law school in Pennsylvania and one of the oldest in the United States. For over 185 years, Dickinson Law has produced some of the world's finest attorneys, judges, government and corporate leaders, and legal scholars.
The Doctor of Juridical Science (S.J.D.) degree is Dickinson Law's most advanced legal degree. The doctoral program is designed for both domestic and internationally trained legal scholars seeking specialized knowledge and advanced study in a particular area of legal scholarship. It is ideally suited for those who already have an advanced legal degree and want to pursue a career focused on legal research and scholarship.
Dickinson Law offers a flexible course of study that allows students to pursue supervised research leading to the production of a dissertation that should serve as an original and valuable contribution to legal scholarship. While the structure of the S.J.D. program can vary, the degree generally requires three years, one of which is spent in residence. The S.J.D. program at Dickinson Law is highly selective with limited admission each year.
Why Penn State Dickinson Law?
Selecting the right institution is an important decision. Here are some of the many reasons why previous S.J.D. students have selected Penn State Dickinson Law:
Our Campus. Dickinson Law offers S.J.D. scholars an ideal environment with access to world-class resources and leading research faculty. Our historic campus offers a state-of-the-art facility and a modern research library offering law-related resources and a wide range of services that support the advancement of legal scholarship.
Our Faculty. S.J.D. students learn from a distinctive and dedicated full-time faculty complemented by an adjunct faculty of practicing attorneys and judges. Our faculty members have spent years practicing law and engage nationally and internationally through practice, research, and scholarship. Each S.J.D. student will be assigned a primary faculty supervisor at the time of admission.
Our Curriculum. Dickinson Law offers a highly flexible 3-year degree structure, of which only the first year must be spent in residence. Only two distinct courses are required, thus allowing students time for in-depth research and writing.
Our Location. The Dickinson Law campus is located in Carlisle, which is strategically located close to Harrisburg — the capital of the Commonwealth of Pennsylvania — and its judicial, legislative, and executive offices. Philadelphia, Washington D.C., Baltimore, and New York City are all easily accessible by car or train.

Carlisle continuously ranks as one of the country's most livable small towns in the U.S. due in part to the diversity of the people and institutions, amenities, and array of community activities. Carlisle features a variety of restaurants, shops, and galleries, an independent movie theater, a downtown farmers market, and much more.

The cost of living consistently rates below the U.S. average, making it an affordable, cost-efficient option for attending law school. Generally, everything one needs is within easy walking or biking distance. Most S.J.D. students find reasonably priced housing close to campus.
 
Our Reach. Penn State boasts a vibrant university community with 24 campuses located throughout the Commonwealth of Pennsylvania and a global alumni network of over 700,000 alumni that both prepares students to work in the global economy and ensures a Penn State connection almost anywhere in the world.
Contact Us
Please contact us with any questions. Prospective applicants may also direct questions regarding the S.J.D. program to: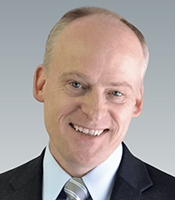 Anthony C. Ogden, Ph.D.
Director, International Programs and Graduate Education
Email: DickinsonGradEd@psu.edu
Phone: 717-241-3532
Statement of Nondiscrimination
The University is committed to equal access to programs, facilities, admission, and employment for all persons. It is the policy of the University to maintain an environment free of harassment and free of discrimination against any person because of age, race, color, ancestry, national origin, religion, creed, service in the uniformed services (as defined in state and federal law), veteran status, sex, sexual orientation, marital or family status, pregnancy, pregnancy-related conditions, physical or mental disability, gender, perceived gender, gender identity, genetic information or political ideas. Discriminatory conduct and harassment, as well as sexual misconduct and relationship violence, violates the dignity of individuals, impedes the realization of the University's educational mission, and will not be tolerated. Direct all inquiries regarding the nondiscrimination policy to the Affirmative Action Office, The Pennsylvania State University, 328 Boucke Building, University Park, PA 16802-5901, Email: aao@psu.edu, Phone: 814-863-0471.