First semester. First client. First interview. And that's just the beginning.
As one of the oldest law schools in the country and the oldest in Pennsylvania, Dickinson Law has a rich legacy in experiential learning complemented by a rigorous academic program in an intimate yet challenging environment. You'll learn from our accomplished faculty—preeminent scholars who have spent years practicing law—and continue to engage nationally and around the world with the legal profession through pro bono litigation, scholarship and more.
As a Dickinson Law student, you'll benefit from:
Individualized attention and hands-on training as part of an intentionally small incoming class with no more than 100 students
Career-building opportunities in nearby major legal markets, including Harrisburg, Philadelphia, New York City, Baltimore, and Washington, D.C.
An unprecedented amount of scholarship funds, including our $60K Commonwealth Scholars Grant, and significant merit awards
The largest dues-paying alumni network of its kind in the world (We are Penn State!) 
A unique, intensive initiative of faculty partnering with students in their career planning and job searches
Great opportunities await you at Dickinson Law. Peruse this site and get to know us. If you think we might be the law school for you, plan a campus visit. We can't wait to show you around!
Get to Know Our Admissions Team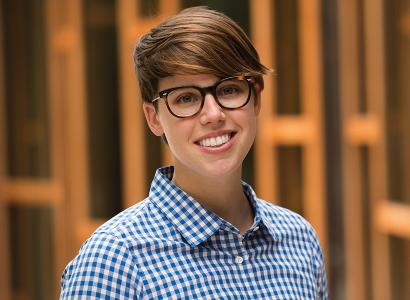 Assistant Dean for Admissions & Financial Aid
Meet Bekah Saidman-Krauss
Hometown: I grew up in Pennsylvania, but I was actually born in Springfield, Ohio.
What do you enjoy most about your role at Dickinson Law? The people! From my team to our students to the dean, everyone who works or studies at Dickinson Law is truly exceptional. A strong sense of community is intrinsic to the Dickinson Law experience, and our community is so extraordinary because of the incredible humans who have chosen Dickinson Law as their academic or professional home.
A Dickinson Law favorite: I love the excited energy that permeates the law school during orientation and graduation. These rituals, which bookend the law school experience, are two of my favorites.
Best piece of advice for anyone considering Dickinson Law: Take time to get to know your professors. Not only are they incredible scholars and subject-matter experts, but they are also genuinely nice people who have a lot of non-legal interests. They can serve as advisors and mentors in and outside of the classroom.
Favorite thing to do in your spare time: Socializing! I'm ever the extrovert and love spending time with people.
You'd never guess… : I love tattoos but have none. I fancy myself a foodie but don't cook.
Life before Dickinson Law: I earned my B.A., cum laude, in comparative religion at Smith College, where I also worked as a research assistant for the Chair of the Program for the Study of Women and Gender and took several courses in that department as well. After graduating from Smith, I worked as a legal assistant in New York for a few years before returning to Pennsylvania to attend Dickinson Law. During law school, I worked for Judge Thomas I. Vanaskie of the U.S. Court of Appeals for the Third Circuit, as a summer associate for Pepper Hamilton in Philadelphia, and for Judge Yvette Kane of the Middle District of Pennsylvania. After graduating from Dickinson Law, I worked as an associate at Pepper Hamilton's Philadelphia office. As a member of the firm's Health Effects Litigation Practice Group, I concentrated my practice on defending pharmaceutical companies in products liability and personal injury actions as well as in claims brought by state Attorneys General for restitution of Medicaid payments and civil penalties. I am currently licensed to practice in both Pennsylvania and New Jersey.
Three words to describe yourself: Ebullient, gregarious, fun
Favorite book: A Little Life by Hanya Yanagihara
Email Dean Saidman-Krauss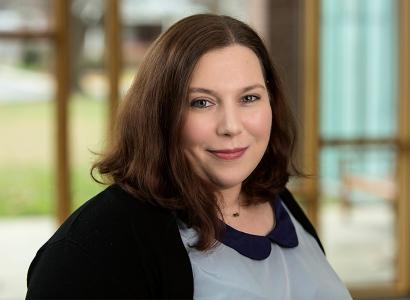 Director of Admissions & Financial Aid
Meet Rebecca Schreiber
Hometown: Carlisle, Pennsylvania
What do you enjoy most about your role at Dickinson Law?Making a legal education possible by diminishing financial barriers. I'm thrilled to support our students' noble goals as they prepare to serve communities with their legal expertise.
A Dickinson Law favorite: The thing that stands out to me most is the genuine kindness of each person here. There is an atmosphere of camaraderie amongst students, faculty, and staff, which makes Dickinson Law a welcoming and supportive place to work and to learn.
Best piece of advice for anyone considering Dickinson Law: Plan a visit to experience first-hand the appeal of our contrasts: a highly personalized legal education with access to the resources of a world-class university; affordable small-town living convenient to the major cities on the east coast; quiet and welcoming places to prepare for class within walking distance of Carlisle's thriving restaurants and bars. While you're here, schedule an appointment with me to address your individual questions about financing your legal education.
Favorite thing to do in your spare time: I believe if I have time to sit, I have time to knit. Knitting is logical, artistic, and therapeutic.
You'd never guess… : I have lived in four different states and on two continents, and I have traveled to twenty-one countries.
Life before Dickinson Law: My first experience working in a Financial Aid Office was as a Federal Work Study student at The College of Wooster. After graduating magna cum laude with a bachelor of arts degree in Psychology, I tried a number of careers: I worked in adult mental health in Maryland, supervised the teller line in the largest US-based credit union branch in Germany, and owned a brick-and-mortar cloth diaper store in Colorado. Several years ago, I returned to Carlisle to work in the Financial Aid Office at Dickinson College, and found myself passionately engaged in access and affordability issues facing higher education. I remain an active volunteer with the Pennsylvania State Association of Financial Aid Administrators, presenting on and writing about social media communications and financial literacy programming, and training colleagues from across the state. Within the community, I sing with Cantate Carlisle, am a vocal soloist for several churches, and serve on the board for the preschool at St. John's Episcopal Church on the Square.
Three words to describe yourself: Courageous, enthusiastic, compassionate
Favorite quote: "Do not be daunted by the enormity of the world's grief. Do justly now. Love mercy now. Walk humbly now. You are not obligated to complete the work, but neither are you free to abandon it." — Paraphrase of Rabbi Rami Shapiro's interpretive translation of Rabbi Tarfon's commentary on Micah 6:8
Favorite book: American Gods by Neil Gaiman
Email Rebecca Schreiber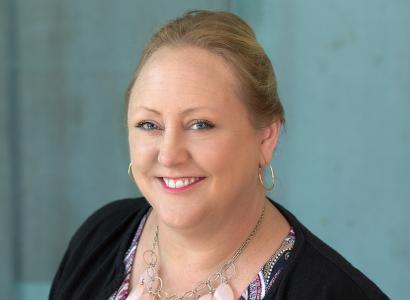 Admissions Operations Coordinator
Meet Lori Rogers
Hometown: Born and raised in New England, I moved to Florida to attend college. I missed the snow and changing seasons, and I eventually moved north to Pennsylvania. I still don't think we get enough snow here, but I may be in the minority about that…
What do you enjoy most about your role at Dickinson Law? When I started, I was told that I could expect to become invested in the success of each incoming class, and this is true! The Dickinson Law community is an enthusiastic, supportive family. I also love that this community—faculty, students, and staff—is committed to its mission. I think it is tangible, and I relish sharing that with others.
Best piece of advice for anyone considering Dickinson Law: Come visit! Meet with faculty and students. Sit in on a class. Take a tour of the community. You will know if it's right for you. And of course, study hard!
Favorite thing to do in your spare time: I love to kayak, camp, and browse Pinterest for recipes I'll never make.
You'd never guess… : My undergraduate degree is in Visual Arts. I am a member of my town's Arts Council, as well as a member of the Art Association of Harrisburg, the National Collage Society, and a founding member of an artist co-op.
Life before Dickinson Law: My worklife was in K-12 education. Coming from a family of educators, I believe that we should be lifelong learners!
Three words to describe myself: Adaptable, enthusiastic, accepting
Favorite quote: "Don't make assumptions. Find the courage to ask questions and to express what you really want. Communicate with others as clearly as you can to avoid misunderstandings, sadness, and drama." — don Miguel Ruiz
Favorite book: It's hard for me to decide! Food for thought? Visual Intelligence: Sharpen Your Perception, Change Your Life by Amy Herman. Junk food? Any spy-thriller by writers such as Brad Thor or John le Carré.
Email Lori Rogers