Earn Your S.J.D. at Dickinson Law
As Dickinson Law's most advanced law degree, the Doctor of Juridical Science (S.J.D.) degree is designed for both domestic and foreign lawyers seeking specialized knowledge in a particular area of law; a career in academic law or other scholarly, research, policy, or professional endeavors; or career advancement through the acquisition of an academic doctorate in law.
The course of study required for the S.J.D. degree will offer students an opportunity to work under the supervision of a faculty advisor to pursue sustained, supervised research and writing leading to the production of a dissertation that makes an original and valuable contribution to legal scholarship.
Because of Dickinson Law's intentionally small community, S.J.D. students can pursue their legal studies in an intimate academic environment backed by the world-class resources of a public research university and professors who are willing to build close relationships with them, learn their strengths, and recognize their potential.
Dickinson Law is eager to welcome a new cohort of legal scholars from the U.S. and beyond whose research and contributions will impact some of the most pressing legal issues in the world today. Apply today.
Carlisle continuously ranks as one of the country's most livable small towns due in part to the diversity of the people and institutions, amenities, and array of things happening here.
The cost of living consistently rates below the U.S. average, making it an affordable, cost-efficient option for attending law school.
Everything you need is within easy walking or biking distance. In fact, most students find reasonably priced housing close to the Law School for just that reason.
As a springboard to nearby major legal markets and networking opportunities on the East Coast, you'll find that you're close to policy makers and professionals who will be ready collaborators.
Beyond our campus sits a region of unparalleled beauty and culture. Known for its historic charm, Carlisle features our valued neighbors, Dickinson College and the U.S. Army War College; a variety of restaurants, shops, and galleries; an independent movie theatre; a downtown farmers market; and much more.
If you need a big city fix, Philadelphia, Washington, D.C., Baltimore, and New York City are all easily accessible by car or train.
To learn more about our S.J.D. program, please contact: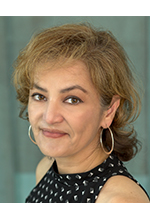 Emily Michiko Morris
Director of Non-J.D. Programs and Visiting Associate Professor
Email: emm6486@psu.edu
Phone: 717-241-3532
Additional Information for S.J.D. Students