Core S.J.D. Faculty
Each admitted S.J.D. student will be assigned a primary faculty supervisor. As such, each applicant must submit a research proposal at the time of application that aligns with the expertise and capacity of a Dickinson Law faculty member who is willing and potentially eligible to serve as one's S.J.D. faculty supervisor. Prior to officially applying for admission, applicants are encouraged to contact an appropriate Dickinson Law faculty member who may potentially be willing to serve as one's preferred faculty supervisor.
The S.J.D. Program Committee may opt to appoint a co-supervisor, if needed. Generally, a co-supervisor is appointed in circumstances such as when the proposed area of research is interdisciplinary and extends beyond any one area of disciplinary scholarship or faculty expertise.  Any requests for a co-supervisor should be made known at the time of application.
While all current Dickinson Law faculty may potentially serve as a faculty supervisor or co-supervisor, the following resident faculty members constitute the S.J.D. core faculty.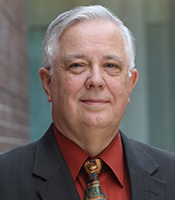 William E. Butler
John Edward Fowler Distinguished Professor of Law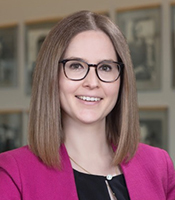 Sara Gerke
Assistant Professor of Law