DICKINSON LAW ANNOUNCES ACADEMIC PROMOTIONS FOR TENURED AND TENURE-LINE FACULTY
June 29, 2021 — Several Penn State Dickinson Law tenured and tenure-line faculty members earned academic promotions during the spring semester.
"The award of tenure exemplifies the positive impact these dedicated and exceptional scholars have made in their respective disciplines and for the excellence they continuously demonstrate as teachers and service providers," said Dean and Donald J. Farage Professor of Law Danielle M. Conway. "I am proud they chose to advance their research and scholarship as faculty at Dickinson Law in support of the next generation of lawyers and leaders for our profession."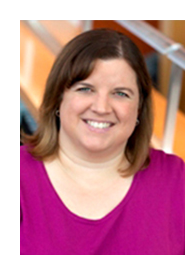 Laura Ax-Fultz was promoted to associate dean for library and information services. In addition to her library administrator responsibilities, Ax-Fultz teaches legal research for first-year law students and students pursuing their Master of Laws. Prior to joining Dickinson Law in 2006, Ax-Fultz worked in private practice focusing on family law, criminal law, and appellate work. She also held a law librarian position at the United States Third Circuit Court of Appeals in Wilmington, DE.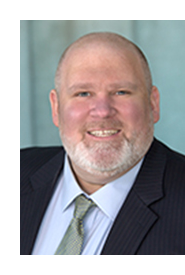 Jeffrey A. Dodge, associate dean for academic and student services, was converted to tenure track assistant professor of law and named the Joseph H. Goldstein Faculty Scholar. An administrator with nearly 15 years spent in legal education, Dodge has broad experience leading law school and University-level offices of student services, international programs, admissions, academic success, career services, and more. He has taught and presented on topics in the fields of family law, education law and international human rights. He researches and writes on topics at the intersection of LGBTQ+ inequality and family law as well as on issues involving legal education and diversity, equity, and inclusion.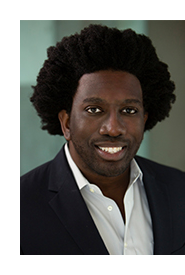 Raff Donelson was promoted to associate professor of law. Donelson's research and teaching focus on constitutional law, criminal procedure, and legal philosophy. His scholarship is featured or forthcoming in law reviews, philosophy journals and edited collections by respected academic presses. Prior to joining Dickinson Law in 2020 as assistant professor of law, Donelson was an assistant professor of law and philosophy at Louisiana State University (LSU), where he served on the advisory board for the LSU Institute for Ethics and directed the Dept. of Philosophy's program in law, ethics, and social justice. He earned a Doctor of Philosophy from Northwestern University.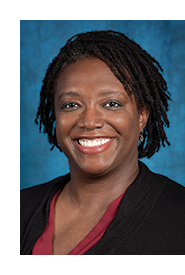 Trezlen Drake was named instruction and outreach librarian. In addition to teaching Legal Research, Drake supports both instruction and scholarly needs of the Dickinson Law community. Prior to joining Dickinson Law, Drake spent seven years working as a foreign, comparative, and international law librarian in academic settings, and was active in the American Association of Law Libraries by helping to create a special interest section for professionals entering the field of law librarianship. She has practiced in the areas of immigration, criminal defense, and real estate.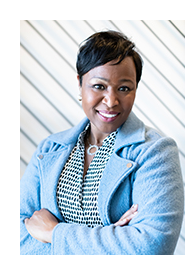 Tonya Evans was promoted to professor of law. Evans joined Dickinson Law in 2020 as a visiting full professor to continue and expand her work in blockchain and cryptocurrency, data, technology, entertainment law, and social justice. She teaches Administrative Law; Blockchain, Cryptocurrency, and the Law; Entertainment Law; and Information Privacy Law. Prior to joining Dickinson Law, Evans served as Associate Dean of Academic Affairs and Professor of Law at the University of New Hampshire School of Law, where she created and directed the school's Blockchain, Cryptocurrency and Law online professional certificate program. Evans owns the Advantage Evans™ Academy and hosts the Tech Intersect Podcast.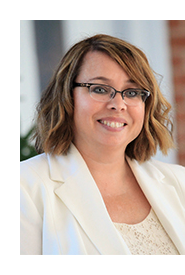 Samantha Prince, assistant professor of law, was converted to tenure track and named Director of Legal Analysis and Writing. Prince, who earned a Master of Laws in Taxation from Georgetown University Law Center, was a partner in a regional law firm where she handled transactional matters that ranged from an initial public offering to regular representation of start-ups. An expert in entrepreneurship law, Prince teaches Business Entities I: Unincorporated Business Entities, Entrepreneurship Law: Company Creation, Entrepreneurship Law: Operational Issues, Legal Analysis and Writing I: Objective, and Legal Analysis and Writing II: Persuasive. She founded Dickinson Law's entrepreneurship program, is an advisor for the Entrepreneurship Law Certificate, and is the founder and moderator of Inside Entrepreneurship Law.
Learn more about the accomplishments of our faculty and their contributions to the University, local, state, national, and international efforts to improve global understanding and the lives and well-being of our students and the worlds in which they will live.