In-house Legal Clinics
The mission of Penn State Dickinson Law's In-house Legal Clinics is to provide access to justice through direct representation of legally underserved clients and to advocate for equitable policies on issues affecting our clients. Under faculty supervision, students obtain the training and experience necessary to launch successful and fulfilling legal careers.
You may choose to participate in a variety of legal clinics during your second and third years. As a clinic intern, you'll provide a much-needed public service while you sharpen your legal skills and broaden your practice experience in a real-life legal setting. Under the guidance of clinical faculty, you'll offer helpful legal services to area residents and public interest organizations that can't afford private legal representation. You may also participate in systemic policy and legislative work.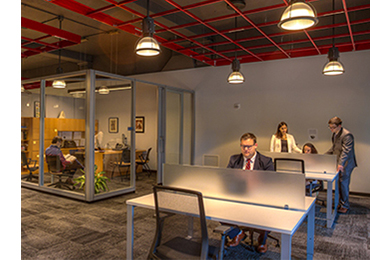 Clinic offices are located just a few short blocks from the Law School and conveniently close to the Cumberland County Courthouse at:
45 North Pitt Street
Carlisle, PA 17013
Phone: 717-243-2968
 
Learn more about our in-house legal clinics: