VIRTUAL CLE PROGRAM TO ADDRESS VICTIMS' RIGHTS ON MARCH 18
Presented by the Steele Family Leadership Program in Gender and Racial Equity
February 22, 2021 — Dickinson Law alumni and victim advocacy experts will collaborate to deliver a virtual CLE program, "Justice for All? Addressing Systemic Barriers experienced by Victims of Color and Advocating for Change," hosted by Dickinson Law and the Steele Family Leadership Program in Gender and Racial Equity on Thursday, March 18, from 9 a.m. to noon EST. The program is free to attend;  advance registration is required.
Co-presenters Tiffany Jeffers '08, Associate Professor of Law and Legal Practice, Georgetown University Law Center, Jennifer Storm, Strategic Partnership and Outreach Consultant for the National Crime Victim Law Institute (NCVLI), Suzanne V. Estrella, Legal Director, Pennsylvania Coalition Against Rape, and Alexia Tomlinson '18, Justice for Victims Fellow, Institute to Address Commercial Sexual Exploitation (CSE Institute) at Villanova Law will explore giving a voice to victims in legal proceedings, accessing and representing victims of trafficking and domestic violence, and addressing reform ideas. A Q&A with the panel will follows presentations about victim's rights compliance, criminalized victims of human trafficking, and the importance of trauma-informed lawyering.
Dickinson Law Dean and Donald J. Farage Professor of Law Danielle M. Conway will deliver opening remarks and provide an overview of the Steele Family Leadership Program in Gender and Racial Equity, which was established in October 2020 by J. Rodman "Rod" Steele '66, and his wife, Karen. The program provides funds to promote diversity, equity, and inclusion initiatives; support victims' rights (particularly those of women of color); and seek solutions to race and gender injustice and inequities through programming and research focused on the intersectionality of gender and race. Kevin R. Steele '92, Montgomery County (PA) District Attorney, will also offer opening remarks.
"Prior to Rod's passing in January 2021, he was selflessly dedicated to his beloved alma mater, and over the years, helped to lead Dickinson Law through several of its most defining moments," said Conway. "His vision for the Steele Family Leadership Program in Gender and Racial Equity serves as an example of his generosity and his commitment to helping Dickinson Law advance excellence in diversity, equity, and inclusion. This inaugural event is the first of many that Dickinson Law will host in Rod's honor as we expand on his legacy through the work of this program."
In August 2020, Dickinson Law secured approval from the Pennsylvania Continuing Legal Education Board to offer CLE courses via distance learning after the Law School successfully delivered five online CLE programs assessed by a representative on the Board.
This virtual program has been approved by the Pennsylvania Continuing Legal Education Board for 2.5 hours of CLE credit via distance learning. There is no cost to attend.
About the Panelists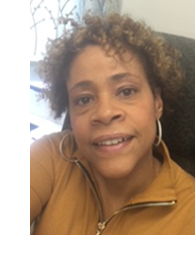 Suzanne V. Estrella is the Legal Director for the Pennsylvania Coalition Against Rape in Harrisburg, PA. Estrella provides a wide variety of legal counsel to the organization to support its mission to end sexual violence and advocate for the rights and needs of sexual assault survivors. She manages PCAR's Sexual Violence Legal Assistance Project which provides comprehensive legal representation to victims of non-intimate partner sexual assault who are unable to access legal services in the county where they reside. Estrella also works with PCAR's training and technical assistance team providing training for a network of rape crisis centers and allied professionals who serve survivors of sexual assault. A native of Philadelphia and a member of both the Pennsylvania Bar and the Florida Bar, Estrella has more than 20 years of legal experience primarily serving survivors of sexual and domestic violence.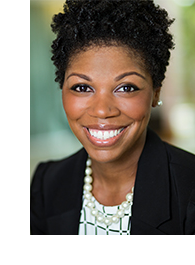 Tiffany Jeffers is an associate professor of law and legal practice at Georgetown University Law Center. She previously served on the faculty of Penn State Dickinson Law, and as an adjunct professor at American University, Washington College of Law. Jeffers writes about racial inequities in the juvenile justice system, and legal education reform.
Before transitioning to academia, Jeffers served as an Assistant State's Attorney in Baltimore County, Maryland. She tried misdemeanor and felony cases before the district and circuit courts of Baltimore County. Jeffers spent time in the sex offense and child abuse unit, the juvenile division, and the felony trial team. Prior to her work as a prosecutor, Jeffers was a judicial law clerk to the Honorable Zinora Mitchell-Rankin of the Superior Court of the District of Columbia. She earned a B.A. in Political Science from Spelman College and a J.D. from Penn State Dickinson Law.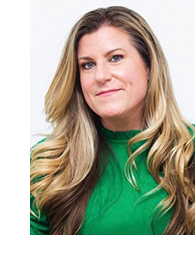 Jennifer Storm has over twenty years of experience in nonprofit management and governmental relations combined with a powerful personal story of survival from victimization and addiction. Today with over twenty-three years of active recovery, she has spent her life advocating for victims of crime having worked many high-profile cases, including helping victims/survivors of Jerry Sandusky, Bill Cosby, Catholic Clergy victims, and thousands of other cases. She is a Strategic Partnership and Outreach Consultant for the National Crime Victim Law Institute (NCVLI).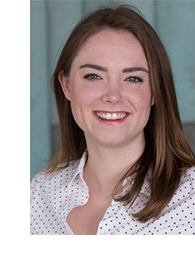 Alexia Tomlinson joined the Institute to Address Commercial Sexual Exploitation legal team in September 2019 as the third Justice for Victims Fellow. In this position, Tomlinson directly engages with victims and survivors of commercial sexual exploitation and sex trafficking by providing direct legal representation. Tomlinson focuses her practice on the pursuit of post-conviction relief, including vacatur and expungement. In addition, she regularly spends time at the Salvation Army's New Day Drop-In Center for women in Kensington, where she provides critical Know Your Rights information, conducts legal triage, and gathers data about the legal needs and challenges that victims of commercial sexual exploitation face.
Tomlinson is a 2018 graduate of Penn State Dickinson Law. She has spent the last year clerking for the Honorable Jeffery D. Wright in Lancaster, PA, working on both civil and criminal matters. In this position, she also served as a member of the Lancaster County Veterans Treatment Court. During her time as a law student, Tomlinson worked in international public interest law with the International Criminal Tribunal for the Former Yugoslavia in the Hague, as well as St. Andrew's Refugee Service in Cairo. She attended Franklin & Marshall College as an undergraduate studying German and History. She is a member of the Pennsylvania Bar.