Systems Designers
Systems designers are essential to the success of this project. They guide the writing of each volume in accordance with training in design-thinking that they have received. The systems design approach to the writing of each volume relies on critically examining law schools by their constituent parts — or, more aptly, their functions — to identify embedded inequities. Once embedded inequities are revealed within a function, the next step is to deploy a systems design rubric to transform one or more functions of the organization. Systems design for law is defined as a hands-on, user focused way to relentlessly innovate, empathize, and humanize with others to solve problems or resolve issues. Systems design is fundamentally user-centered, experimental, responsive, intentional, and tolerant of failure.
---
Susan Jin Davis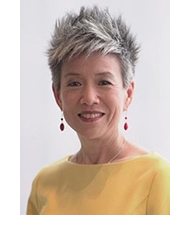 Susan Jin Davis has 30 years of experience in the telecommunications, media, entertainment, and technology industries. She currently serves as Social Impact Officer for Al Roker Entertainment, a leading producer of TV, digital, branded programming and entertainment. She is also an advisor for ALO Advisors, a consulting firm specializing in areas of sustainability, diversity, and corporate social responsibility.
She also serves as faculty for the Center for Creative Leadership in the areas of organizational leadership, women's leadership, and diversity, equity, and inclusion.
Most recently, Ms. Jin Davis was a senior executive at Comcast Corporation, where she held a multitude of roles over a 15-year career at the Company, including becoming the company's first Chief Sustainability Officer, creating the framework for the company's Environmental, Social, and Governance disclosures, operationalizing its renewable energy and energy efficiency strategy, and contributing to transforming its fleet to low-carbon vehicles. She also has deep experience in the areas of cyber security, privacy, and online safety and security.
Ms. Jin Davis is a well-experienced and well-respected executive in the area of diversity, equity, and inclusion ("DEI"). While at Comcast, Ms. Jin Davis negotiated a historic Memorandum of Understanding between Comcast and the Asian American and Pacific Islander (AAPI) national community as part of the company's acquisition of NBCUniversal. This created ground-breaking diversity commitments in the areas of programming, supplier, employment, and community investment that are the foundation for the company's current DEI strategy.
She led the launch of Comcast's Internet Essentials Program, which offers affordable high-speed internet for low-income households. Now in its tenth year, Internet Essentials is Comcast's largest, most successful community investment initiative, which has connected more than 10 million low-income Americans to all the opportunities of a digital world through low-cost, high-speed internet at home.
An advocate for Asian Americans and Pacific Islanders (AAPIs) in business and corporate America, she is active in the AAPI community nationally. She serves as the Chair of the Board of the Asian Pacific American Institute for Congressional Studies (APAICS) and serves on the Board of the Asian/Pacific Islander American Chamber of Commerce & Entrepreneurship (National ACE). Additionally, Ms. Jin Davis is a past board member of Leadership Education for Asian Pacifics, Inc. (LEAP), the Asian and Pacific American Scholarship Fund (APIA Scholars), and the Juvenile Law Center. She was recently appointed to the Sustainability Advisory Board of Penn State University's Smeal School of Business. Her other volunteer leadership service includes the Board of Directors of Chestnut Hill College and the Board of Trustees of her undergraduate alma mater, Bryn Mawr College where she earned a Bachelor of Arts degree in political science.
She holds a Juris Doctor degree from Penn State Dickinson Law. The active runner, arts lover, and foodie lives in Kennett Square, Pennsylvania with her daughter, Sophia.
---
Anu Gupta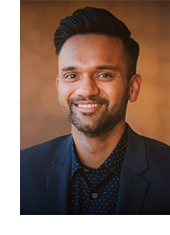 Anu Gupta is a lawyer, educator, scientist, and the founder of BE MORE with Anu, an edtech company that trains organizations in breaking bias to advance diversity, equity, inclusion, and belonging (DEIB). He has logged over 10,000 hours of meditation and developed BE MORE's approach after 15 years of research that was funded by the National Science Foundation, Nathan Cummings Foundation, and the American Heart Association, among others.
He has brought BE MORE's science-backed, compassion-based approach to over 300 organizations like the NALP's Board of Directors, the Innocence Project, and the American Medical Association, reaching over 50,000 professionals — from lawyers, doctors, and engineers to rabbis, Buddhist monks, and frontline activists — impacting over 25 million lives. Anu is a sought-after expert in breaking bias, behavior change, and well-being. He has extensively written and spoken about this work, including on the TED stage, SxSW, the Oprah Conversation, Fast Company, and Newsweek.
Prior to founding BE MORE, he worked as a transactional attorney, legal scholar, and a human rights advocate in the United States, Europe, and Asia. Anu is a trained mindfulness and yoga teacher (500 hours) and his meditations can be found on the Insight Timer, Open, and the Ten Percent Happier meditation apps. He obtained his J.D. from New York University Law, where he was a Root-Tilden Scholar, an M.Phil. in Development from Cambridge, and a B.A. in International Relations & Islamic Studies from New York University. Learn more at bemorewithanu.com and @bemorewithanu.
---
Christopher Honeyman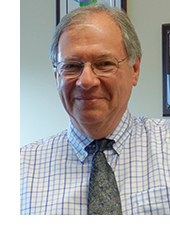 Chris has served as an adviser to numerous academic and practical conflict resolution programs in the United States and abroad, and as a mediator, arbitrator and in other neutral capacities in more than 2,000 disputes since the 1970s. He has directed or co-directed conflict management R&D projects of national or international scale for more than thirty years, including the Canon of Negotiation Initiative, Rethinking Negotiation Teaching, and the current Project Seshat, which investigates the impact of grey zone conflict or "hybrid warfare" on international commerce. His publications include seven books as co-editor, including Negotiation Essentials for Lawyers (ABA 2019) and the Negotiator's Desk Reference (DRI Press 2017, www.ndrweb.com), widely recognized as the most comprehensive book available on negotiation.
---
Efraín Amilcar Marimon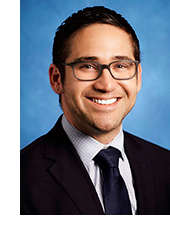 Efraín develops community-embedded programs related to social justice, human rights, law, and education. He is the director of the Restorative Justice Initiative, the D.C. Social Justice Teaching Fellowship, and founded the Street Law Program at Penn State Law. He also conducts training on law-related education for international groups.
---
Ashley Nichol Patterson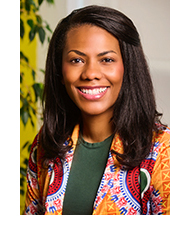 Ashley N. Patterson is an Assistant Professor in the College of Education's Department of Curriculum and Instruction at Penn State University where her instructional focus is on literacies, social justice and critical approaches to qualitative inquiry, and her research observes, measures and documents patterns of (in)equity in a variety of educational settings for the purpose of informing the envisioning of new, inclusive, justice-oriented learning environments where students and teachers thrive in the shared space. Patterson highly values collaborative generation of knowledges as witnessed by her many partnerships with community members, nonprofit and corporate entities, school systems, and colleagues both inside and beyond the academic realm. She holds dearly, as a responsibility and an honor, the opportunity to infuse the ways she has come to know the world as a Black woman into all aspects of her work.
---
Cam Richardson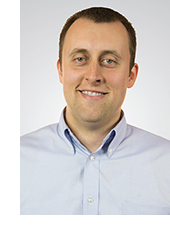 Cameron Richardson, Ph.D., is an Assistant Research Professor with the Clearinghouse for Military Family Readiness at the Pennsylvania State University. He received his Ph.D. in Human Development from the University of Maryland in 2011, focusing on evaluation and research methods, research design, and statistics. His research interests include positive family and youth development; moral development across the lifespan; and inter- and intra-group relations.
---
M. Kelly Tillery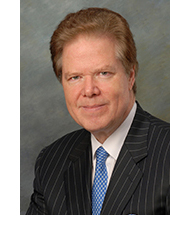 M. Kelly Tillery is a prominent Philadelphia lawyer, a national authority in intellectual property litigation, and a shareholder with Saxton & Stump.
Mr. Tillery focuses his national practice on intellectual property litigation and is widely known for his work in securing injunctions to protect copyrights, trademarks, trade dress, patents, trade secrets, domain names, names and likenesses, non-compete rights, and proprietary/confidential information of his clients.
He has litigated intellectual property cases, tried many jury and bench trials and secured injunctive relief in state and federal courts in over 40 states.
He is a frequent lecturer and author on intellectual property and internet law topics. He often serves as an expert on intellectual property issues and as an arbitrator in intellectual property and internet domain name disputes.
He is a graduate of Swarthmore College (high honors) and the University of Pennsylvania Law School.
He is also a well-respected Lincoln scholar and author of two books and scores of essays, articles and book reviews. His first book, Sidebar — Reflections of a Philadelphia Lawyer (CreateSpace Publ'g, 2018) is critically acclaimed and his newest is Sidebar, Too — More Reflections of a Philadelphia Lawyer (KD Publishing, 2020). He is now working on a third, America's Response To The First Modern Genocide — The Armenian Non-Intervention: United States Relations With The Ottoman Empire, 1893-1897 and a play about Abraham Lincoln, Ulysses S. Grant and Frederick Douglass and the failure of Reconstruction, entitled Unfinished Work.