PROFESSOR TERRY SPEAKS AT NCBE ANNUAL BAR ADMISSIONS CONFERENCE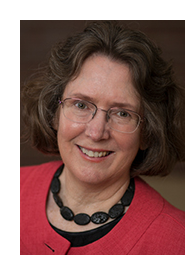 April 2021 — Professor Laurel S. Terry recently participated in a panel session entitled "Measuring Competence: Global Developments and Comparisons" at the annual bar admission conference sponsored by the National Conference of Bar Examiners (NCBE). Professor Terry spoke about developments around the world, as well as Penn State Dickinson Law's required 1L Contexts & Competencies course, which was inspired in part, by domestic and global discussions about the competencies that new lawyers need.
Professor Terry's fellow panelists included Paul Philip, who is the Chief Executive of the Solicitors' Regulation Authority. He discussed admissions developments in England and Wales and the development and upcoming launch of the SQE, sometimes referred to as the 'super-exam." Jorden Furlong, who is a Canadian consultant and the author of an influential report on lawyer admissions and competency prepared for the Law Society of Alberta, discussed admissions developments in Canada, as well as the need for a more integrated system of lawyer regulation. As the NCBE program noted, "measuring competence is one of the tasks at the heart of bar admission rules, regardless of the country." The panel demonstrated that jurisdictions throughout the world, including the United States, are interested in identifying the skills and knowledge required of newly-licensed lawyers in a rapidly evolving legal profession. Professor Terry's conference materials are posted on her Selected Works website.
---
Professor Laurel Terry, who holds the H. Laddie Montague, Jr. Chair in Law, is a three-time Fulbright recipient who writes and teaches about the impact of globalization on the legal profession, especially with respect to regulatory issues. Her scholarship has identified emerging issues for the legal profession and urged stakeholder engagement, new initiatives, and regulatory reform. In addition to speaking at academic and professional conferences, she has been invited to speak about her scholarship to has been invited to speak about her scholarship to organizations that include the Conference of Chief Justices, the National Conference of Bar Examiners, the National Organization of Bar Counsel, the National Conference of Bar Presidents, the CCBE, which represents EU's legal profession and legal regulators, the Federation of Law Societies of Canada, the International Institute of Law Association Chief Executives, the International Bar Association, and the International Conference of Legal Regulators.