PROFESSOR SAMANTHA PRINCE'S ESSAY FEATURED AS PART OF THE UNIVERSITY OF PENNSYLVANIA REGULATORY REVIEW SERIES ON ESG AND RETIREMENT PLAN INVESTING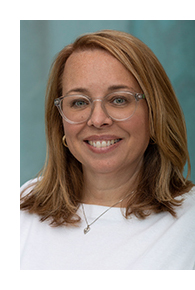 April 2023 — Professor Samantha Prince was recently invited to write an essay for the University of Pennsylvania's The Regulatory Review as part of their series on ESG and Retirement Plan Investing. Her essay discusses the effect of the U.S. Department of Labor's new rule permitting ERISA plan fiduciaries to consider ESG factors when selecting plan investments.
Earlier this year, the Department of Labor finalized a new rule addressing how and when ERISA plan fiduciaries may consider ESG factors when selecting investments for ERISA-regulated retirement plans. The new rule permits fiduciaries to consider ESG factors when they are relevant to the fiduciary's risk-return analysis. This standard produced significant controversy in Congress, prompting President Biden to use the first veto of his administration to block a resolution condemning the rule.
In her essay, Professor Prince argues that the new rule allows fiduciaries to reach a more thorough and well-informed decision when investing plan assets. She also contends that the rule does not dramatically change the ERISA ESG landscape, as fiduciaries are still required by statute and Supreme Court precedent to make investment decisions for the exclusive purpose of maximizing financial returns on a risk-adjusted basis. Prince observes that the new rule is more consistent with this standard than previous iterations, as it allows for the consideration of all factors when reaching an investment decision.
Professor Prince's essay follows her previous scholarship in employee benefits policy. Prince recently considered the development of new employee benefits in response to social and governmental externalities like the Supreme Court's decision in Dobbs v. Jackson Women's Health Organization. She has also examined how employee turnover and vesting schedules affect the retirement security of American workers.
---
Professor Samantha Prince is an Assistant Professor of Law and Director of Legal Analysis & Writing at Dickinson Law. She has a Master of Laws in Taxation from Georgetown University Law Center and was a partner in a regional law firm where she handled transactional matters that ranged from an initial public offering to regular representation of a publicly-traded company. Most of her clients were small to medium sized businesses and entrepreneurs, including start-ups. A significant part of her practice was in employee benefits and the taxation thereof. An expert in entrepreneurship law, she established the Dickinson Law entrepreneurship program, is an advisor for the Entrepreneurship Law Certificate that is available to students, and is the founder and moderator of the Inside Entrepreneurship Law blog.