PROFESSOR SAMANTHA PRINCE TO PRESENT AT THE COLLOQUIUM ON SCHOLARSHIP IN EMPLOYMENT AND LABOR LAW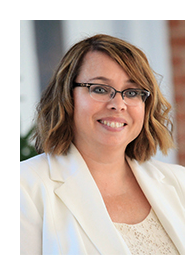 September 2022 — On October 21, 2022, Professor Samantha Prince will present her article on abortion-related travel benefits provided by employers at the Colloquium on Scholarship in Employment and Labor Law (COSELL). She will be presenting her latest research on employee benefits shaped by forces such as court cases, legislation, media, and pressure from shareholders. The most recent example of an externality impacting employee benefits emanates from the United States Supreme Court opinion Dobbs v. Jackson Women's Health Organization which overturned both Roe v. Wade and Planned Parenthood v. Casey. Thirteen states have anti-abortion trigger bans that were unenforceable until Dobbs. Several other states are trying to pass anti-abortion legislation. As a result, a profusion of employers enhanced their employee benefit packages by providing abortion-related travel benefits. Professor Prince's article will address the labor and tax implications of these travel benefits.
---
Professor Samantha Prince is an Assistant Professor of Law and Director of Legal Analysis & Writing at Dickinson Law. She has a Master of Laws in Taxation from Georgetown University Law Center and was a partner in a regional law firm where she handled transactional matters that ranged from an initial public offering to regular representation of a publicly-traded company. Most of her clients were small to medium sized businesses and entrepreneurs, including start-ups. A significant part of her practice was in employee benefits including retirement plan design and operation. An expert in entrepreneurship law, she established the Dickinson Law entrepreneurship program, is an advisor for the Entrepreneurship Law Certificate that is available to students, and is the founder and moderator of the Inside Entrepreneurship Law blog.