PROFESSOR SAMANTHA PRINCE AND STUDENTS FILE PUBLIC COMMENTS WITH U.S. DEPARTMENT OF LABOR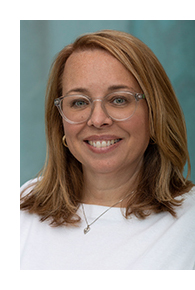 December 2022 — Professor Samantha J. Prince joined members of her student research team, Taylor Haberle and Lauren E. Stahl, in a public comment responding to the Department of Labor's proposal to modify the test for determining employee or independent contractor classification under the Fair Labor Standards Act.
Their public comment drew on Professor Prince's scholarship in the worker classification space by examining the existing 2021 rule, as well as the proposed 'economic realities' test. Professor Prince advanced several international alternatives that are currently used or under consideration in other jurisdictions. Earlier this year, the University of Memphis Business Law Review published her article, "The Shoe is about to Drop for the Platform Economy: Understanding the Current Worker Classification Landscape in Preparation for a Changed World." At the same time, she published "The AB5 Experiment — Should States Adopt California's Worker Classification Law?" in the American University Business Law Review. Her scholarship in worker classification law plays an integral role in the curriculum of three of her classes, Business Entities I: Unincorporated Entities, Entrepreneurship Law: Company Creation, and Entrepreneurship: Operational Issues. These articles were used in the development of open-source textbooks written by Professor Prince for teaching the Entrepreneurship Law courses.
The comment will be reviewed by the Department of Labor's Wage and Hour Division as part of the official rulemaking process.
---
Professor Samantha Prince is an Assistant Professor of Law and Director of Legal Analysis & Writing at Dickinson Law. She has a Master of Laws in Taxation from Georgetown University Law Center and was a partner in a regional law firm where she handled transactional matters that ranged from an initial public offering to regular representation of a publicly-traded company. Most of her clients were small to medium sized businesses and entrepreneurs, including start-ups. A significant part of her practice was in employee benefits including retirement plan design and operation. An expert in entrepreneurship law, she established the Dickinson Law entrepreneurship program, is an advisor for the Entrepreneurship Law Certificate that is available to students, and is the founder and moderator of the Inside Entrepreneurship Law blog.