PROFESSOR PRINCE'S ARTICLE ON APP-BASED WORK ACCEPTED FOR PUBLICATION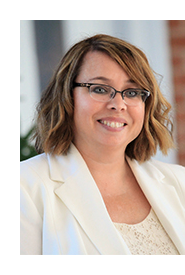 November 2021 — Professor Samantha Prince's article provides a detailed look at both the recent developments and traditional approaches for determining worker classification and how those approaches apply to app-based workers. Professor Prince's article starts with showing the relationship between the economic and existential instabilities of app-based work and the negative health impacts on the worker. It then provides a discussion of the ways in which policymakers around the world are correcting misclassification issues of app-based workers. The article proceeds with a discussion of the current tests that the United States federal government is using and then the more modern approaches used by some states and cities.
Professor Prince's article takes advantage of her expertise about worker classification, which she originally developed in practice and then further when teaching her business and Entrepreneurship Law courses. A worker's classification as either independent contractor or employee is a central inquiry and determines whether workers are entitled to minimum wage, overtime, worker's compensation, unemployment compensation, anti-discrimination protection, NLRA protections, and many other safety-net protections. Classifying certain workers, particularly those who work in the app-based/platform economy, is challenging, so policymakers are looking for an answer. Given President Biden's interest in this area, Professor Prince's article offers an important contribution to the literature by providing an up-to-date compendium of the current modern and traditional approaches to ensuring safety net protections for app-based workers.
Professor Prince's Shoe's About to Drop article is one of a three-part series on gig worker classification. Her The AB5 Experiment — Should States Adopt California's Worker Classification Law? article is also part of that series.
---
Professor Samantha Prince is an Associate Professor of Lawyering Skills and Entrepreneurship at Dickinson Law. She has a Master of Laws in Taxation from Georgetown University Law Center, and was a partner in a regional law firm where she handled transactional matters that ranged from an initial public offering to regular representation of a publicly-traded company. Most of her clients were small to medium sized businesses and entrepreneurs, including start-ups. An expert in entrepreneurship law, she established the Dickinson Law entrepreneurship program, is an advisor for the Entrepreneurship Law Certificate that is available to students, and is the founder and moderator of the Inside Entrepreneurship Law blog.