PROFESSOR PRINCE PRESENTS AT THE PENNSYLVANIA OFFICE OF GENERAL COUNSEL'S CLE WEBINAR "WRITING & LITIGATION WORKSHOP"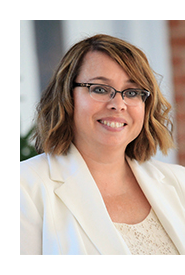 March 2022 — Professor Samantha Prince presented at a live virtual CLE event titled "Writing & Litigation Workshop" given by The Office of General Counsel ("OGC").
Professor Prince presented a lecture "Clear, Complete, and Concise Writing" to over a hundred of the Commonwealth's attorneys. Her presentation covered topics such as the oxford comma, inclusive pronoun use, the value of using a checklist, and editing in layers: first for organization, then for content, and lastly for overall clarity and conciseness.
---
Professor Samantha Prince is an Assistant Professor of Law and Director of Legal Analysis & Writing at Dickinson Law. She has a Master of Laws in Taxation from Georgetown University Law Center and was a partner in a regional law firm where she handled transactional matters that ranged from an initial public offering to regular representation of a publicly-traded company. Most of her clients were small to medium sized businesses and entrepreneurs, including start-ups. An expert in entrepreneurship law, she established the Dickinson Law entrepreneurship program, is an advisor for the Entrepreneurship Law Certificate that is available to students, and is the founder and moderator of the Inside Entrepreneurship Law blog.