PROFESSOR PRINCE EDUCATES VETERANS ABOUT STARTING A BUSINESS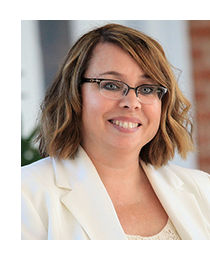 December 2020 — Professor Samantha Prince participated in the Eastern Pennsylvania Small Business Association's Boots to Business virtual program on December 2, 2020. The SBA program provides individuals who are transitioning to civilian life with information on how to start a business.
The Eastern Pennsylvania Small Business Association is part of the U.S. Small Business Administration. Its District Office serves the 40 counties of eastern Pennsylvania and provides prospective, new, or established persons in the small business community with financial, procurement, management, and technical assistance. Prof. Prince presents regularly in this program on choice of entity structure and intellectual property concerns for new businesses.
---
Professor Samantha Prince is an Associate Professor of Lawyering Skills and Entrepreneurship at Penn State Dickinson Law. She has a Master of Laws in Taxation from Georgetown University Law Center, and was a partner in a regional law firm where she handled transactional matters that ranged from an initial public offering to regular representation of a publicly-traded company. Most of her clients were small to medium sized businesses and entrepreneurs, including start-ups. An expert in entrepreneurship law, she established the Penn State Dickinson Law entrepreneurship program, is an advisor for the Entrepreneurship Law Certificate that is available to students, and is the founder and moderator of the Inside Entrepreneurship Law blog.