PROFESSOR MOGILL IS GUEST SPEAKER ON "LAW REVIEW SQUARED" PODCAST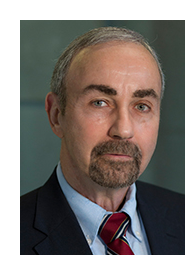 February 2021 — Professor Michael Mogill appeared as the guest on Dickinson Law's 1L podcast, Law Review Squared, to discuss his article "Teaching Law Day: A Senior Moment." The podcast was a conversation with a panel of students who posed questions about the article and discussed its implications.
The podcast, which was recorded and is available here, is designed to engage the panel of students and the professor in review of the particular article. The article that was the subject of this podcast was Professor Mogill's article about a 1Ls Law Day presentation before a group of residents at a local nursing home. The presentation involved providing information about the various aspects of lawyering and then engaging the residents in a role play. That activity involved a contemporary and controversial case, often referred to as "The McDonald's Hot Coffee" case. The podcast format required students to read the article in advance and be ready to pose questions to the professor. During this particular podcast, Professor Mogill offered his views on the importance of combining theory and practice, the placement of scholarship, Law Day responsibilities, tort reform, and trial advocacy. This led to a further dialogue with the students exploring these areas in depth.
---
Professor Michael Mogill has teaching and scholarship interests that focus on Torts, Evidence, Remedies, and community engagement. He has extensive practice experience, having served as a staff, supervising, and managing attorney with Georgia Legal Services, as a litigator with a private firm, as a legislative lobbyist, as a trial arbitrator, and as a Federal Court mediator.