PROFESSOR EMERITA TERRY PARTICIPATES IN ABA PMBR ROUNDTABLE FOR SMALLER-POPULATION STATES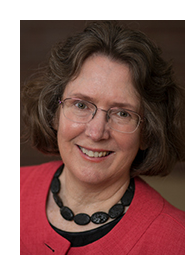 March 2022 — Professor Laurel S. Terry, who is the H. Laddie Montague Jr. Chair in Law and Professor of Law Emerita, recently participated in an online Proactive Management Based Regulation (PMBR) Roundtable hosted by the ABA Standing Committee on Professional Regulation. The March 15, 2022 invitation-only Roundtable included regulators from twelve states, legal malpractice insurance representatives, two legal academics, and a state supreme court justice.
The March 2022 PMBR Roundtable was directed towards the chief regulation counsel in jurisdictions with smaller, rather than larger, lawyer populations. The Roundtable provided an opportunity for participants to learn about developments in other jurisdictions and ask questions of one another. Jurisdictions that have adopted required or voluntary PMBR programs include Illinois, Colorado, Iowa, New Mexico, and Wisconsin. Some of these jurisdictions, as well as legal malpractice carriers such as ALPS and LawPro, make their materials available to lawyers throughout the country.
Professor Terry was invited to participate in the March 2022 PMBR Roundtable because of her expertise in this area. Her work on proactive regulation was cited in the 2019 report that accompanied ABA Resolution 107 and her PMBR-related articles are listed on the ABA Center for Professional Responsibility's PMBR webpage. Links to Professor Terry's PMBR-related scholarship and service can be found in this Faculty Impact item.
---
Professor Emerita Laurel S. Terry, who held the inaugural H. Laddie Montague, Jr. Chair in Law and was Dickinson Law's inaugural Associate Dean for Research and New Faculty Development, is a three-time Fulbright recipient who writes and speaks about the impact of globalization on the legal profession, especially with respect to regulatory issues. Her scholarship has identified emerging issues for the legal profession and urged stakeholder engagement, new initiatives, and regulatory reform. In addition to speaking at academic and professional conferences, she has been invited to speak about her scholarship to organizations that include the Conference of Chief Justices, the National Conference of Bar Examiners, the National Organization of Bar Counsel, the National Conference of Bar Presidents, the CCBE, which represents EU's legal profession and legal regulators, the Federation of Law Societies of Canada, the International Institute of Law Association Chief Executives, the International Bar Association, and the International Conference of Legal Regulators.