PROFESSOR PRINCE'S SCHOLARSHIP FEATURED ON STANFORD PROFESSOR'S BUSINESS SCHOLARSHIP PODCAST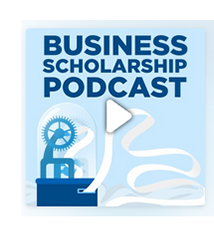 May 2021 — Professor Samantha Prince recently joined Professor Andrew Jennings, who is a Lecturer in Law for Stanford Law's Corporate Governance & Practice program, to discuss her forthcoming article entitled "The AB5 Experiment — Should States Adopt California's Worker Classification Law?" on the Business Scholarship Podcast. During the podcast, Professor Prince discussed the high stakes involved for workers, employers, and governments in classifying workers as employees or independent contractors.
In her article and during the podcast conversation, Professor Prince presented a case study of California's new classification law, AB5, and successive rounds of political pushback and the revisions such pushback has prompted. This case study, Professor Prince explained, exemplifies experimental federalism, and offers valuable insight for policymakers in other states.
The Business Scholarship Podcast is a weekly show that features business law professors and their recent scholarship. The Podcast includes more than 100 shows and features interdisciplinary conversations about new works in the broad world of business research. Professor Prince's scholarship was featured on the May 18, 2021 podcast, which was Episode 108. A draft version of Professor Prince's AB5 Experiment article, which is forthcoming in the American University Business Law Review, is available on SSRN.
---
Professor Samantha Prince is an Associate Professor of Lawyering Skills and Entrepreneurship at Dickinson Law. She has a Master of Laws in Taxation from Georgetown University Law Center, and was a partner in a regional law firm where she handled transactional matters that ranged from an initial public offering to regular representation of a publicly-traded company. Most of her clients were small to medium sized businesses and entrepreneurs, including start-ups. An expert in entrepreneurship law, she established the Dickinson Law entrepreneurship program, is an advisor for the Entrepreneurship Law Certificate that is available to students, and is the founder and moderator of the Inside Entrepreneurship Law blog.