PENN STATE DICKINSON LAW ANNOUNCES NEW ASSOCIATE DEAN FOR ACADEMIC AFFAIRS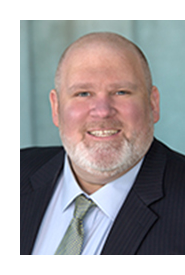 June 2023 — Penn State Dickinson Law is pleased to announce that Jeffrey A. Dodge will transition into the role of Associate Dean for Academic Affairs on July 1, 2023. Dodge previously served as the Associate Dean for Academic and Student Services and will continue his role as Assistant Professor of Law and Joseph H. Goldstein Faculty Scholar.
"I am thrilled that Dean Dodge is taking over the role of Associate Dean for Academic Affairs. We have worked closely together over the last four years, and I know that he will continue to enhance the Law School community," said Dickinson Law Dean and Donald J. Farage Professor of Law Danielle M. Conway.
Dodge is a talented academic administrator with almost 18 years spent in legal education, including overseeing law school and University-level offices of student services, international programs, admissions, academic success, and career services. He has taught and presented on topics in the fields of family law, LGBTQ+ rights, and education law. Dodge has served as chair of three AALS sections, as an ABA accreditation site inspector, and on the LSAC's national diversity committee. He recently completed three concurrent appointments as the director of the CLEO Pre-Law Summer Institute.
"My hope is to serve Dickinson Law's academic mission through strong collaboration, inclusive communication, and forward-thinking planning. I also aspire to bring the same compassion and heart I extend to our students to the faculty and staff I will work with on academic matters," said Dean Dodge.
Dodge steps into this role to succeed Amy C. Gaudion who served as associate dean for academic affairs for six years and has been at the Law School since 2007. Gaudion will remain a professor at Dickinson Law. "We thank Dean Gaudion for her service to Dickinson Law and for her tremendous support with this transition," said Dean Conway.