DICKINSON LAW STUDENTS MAKE TIME TO HELP CARLISLE FAMILIES THROUGH PROJECT SHARE
December 9, 2021 — Penn State Dickinson Law professors often tell students that when they become lawyers, they enter a helping profession. Faculty and staff believe attorneys have an obligation to give back, and the sooner students embrace that ethos, the faster they recognize its importance.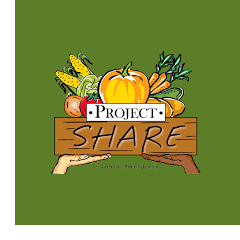 Taking the time to volunteer while balancing a busy course load is not easy, but it provides tangible benefits to both students and the people they assist, notes Professor of Law Michael Mogill. He and other professors encourage their students to get involved with local causes, and one is Project Share, a nonprofit that runs a food pantry program for residents of Carlisle and several surrounding communities.
While some opportunities look different than pre-pandemic, Dickinson Law has maintained a steady stream of volunteers, some facilitated by the Student Bar Association Outreach Committee, which searches for volunteer opportunities for the student body, and others who reach out of their own volition. Dickinson Law students assist with projects such as the monthly distribution, where families get fresh produce and perishables, and gleaning, where volunteers visit area farms to collect excess field crops donated by growers and later given to families.
"This is a way that students can get engaged in the community and take a positive step away from the Law School. I think it is healthy to do that," said Mogill. "The law students are fortunate to be able to get their professional degrees while they develop a commitment to give back. I encourage helping the community, being involved, and being contributing members of the community."
Third-year Dickinson Law student Madelyn Snyder (class of 2022) has volunteered at Project Share since her first year. She moved to Carlisle from New York and did not know anyone in town besides her husband. A self-described "social person," she wanted an outlet to meet people and expand her circle beyond the Law School since she and her husband plan to stay in the area after graduation. Mogill encouraged her to become involved with Project Share.
"I started volunteering there consistently in my 1L year and really loved it," said Snyder. She enjoyed it so much, in fact, that she joined the Project Share board as part of Dickinson's Leading Law Students program, which invites students to serve as non-voting board members at local nonprofits.
Snyder has since become chair of the development committee at Project Share, drawing on skills she gained while working in development before entering law school, and recently graduated to a voting board member position. Second-year Dickinson Law student Marie Stephenson (class of 2023) took over Snyder's non-voting position. Stephenson, who hails from Maryland, became very active with Project Share in her first year at Dickinson Law.
Surging demand and changes amid COVID-19
The volume of assistance provided by Project Share is remarkable. Snyder said a farmstand serves more than 300 families each week, and an average of 2,073 families receive aid through all programs each month. Year to date, volunteers (including but not limited to Dickinson students) have gleaned 76,952 pounds of produce. Project Share also has a nutrition coordinator who advises families and provides cooking classes for kids and adults.
The pandemic forced changes at Project Share, and that also impacted the Dickinson Law volunteer program. Food distribution used to be done face-to-face, with recipients going from section to section to pick food they wanted and interacting directly with students and other volunteers. Now, distribution has transitioned to a drive-through model, which has its pros and cons. "One of the cons is that you do not get as much face-to-face interaction with clients, which is a little bit disappointing," said Snyder. "But a pro is that the way that we are volunteering now is more group-oriented. So the law students are working together more and getting to know each other."
Developing 'a sense of responsibility'
Dickinson Law reserves about 10 spots a month through the volunteer coordinator (Snyder recently passed the responsibility to Stephenson) who schedules for Project Share, advertising the spots in the Law School's daily announcements and Facebook groups. Positions fill on a first come, first served basis, and organizers have had to turn students away lately because there is such high interest in volunteering. Mogill is happy to see so many students embracing the opportunity.
"We often talk about broadening cultural competencies and recognizing the disparities among various groups, and we try to address their needs. Project Share allows students to come in contact with people they might not necessarily come in contact with otherwise," said Mogill. "As a result, cultural competency-wise, it opens one's eyes to those who are less fortunate. It is kind of a sobering experience. And I think it helps develop a sense of responsibility to others in need."
Snyder has experienced that firsthand. She hopes to continue with Project Share long after graduation. "[Before Thanksgiving], I was able to tell a family, 'You are going to get a turkey.' The relief on their faces and the joy that they were going to be able to have a family Thanksgiving was really meaningful to me," said Snyder.