DEAN JEFFREY DODGE TO SERVE AS CHAIR AND DISCUSSANT AT UPCOMING LAW & SOCIETY ASSOCIATION'S ANNUAL MEETING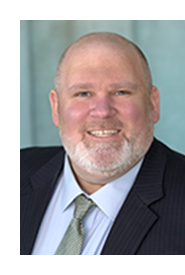 April 2023 — In early June, Dean Jeffrey A. Dodge will serve as chair and discussant for the Law & Society Association's (LSA) annual meeting program on legal education. The theme for the program is "Law Students' Success, Sense of Belonging and Well-Being: Empirical Insights for Equity, Diversity & Inclusion Considerations." Presentation topics include the impact of anxiety on belonging, grading policies on equity goals, experiential learning on motivation and academic achievement, student-faculty demographics on law school outcomes, and more. Dean Dodge will moderate the program and narrate connecting themes between presentations.
The LSA's annual meeting is a critical opportunity for members to exchange ideas, present research, and share perspectives on the latest developments in sociolegal research. The theme this year is "Separate and Unequal," an especially fitting theme for a conference in a separate and unequal territory within the United States empire, Puerto Rico.
---
Associate Dean Jeffrey A. Dodge has spent over 15 years in legal education. Dean Dodge has broad experience overseeing law school and University-level offices of student services, international programs, admissions, academic success, career services, and more. He has taught and presented on topics in the fields of family law, education law, international human rights, and comparative law. His scholarship focuses on the intersections of educational access and minoritized communities. Dean Dodge is currently the chair of the Association of American Law Schools (AALS) Student Services Section. He previously served as chair of both the AALS Sexual Orientation and Gender Identity Issues and International Legal Exchange sections. Dean Dodge has served on the national diversity committee of the Law School Admissions Council Diversity Committee, as an American Bar Association accreditation site evaluator, and a three time director of the CLEO Pre-Law Summer Institute.