DEAN JEFFREY DODGE TO SERVE AS BREAKOUT LEADER AT ABA ASSOCIATE DEANS CONFERENCE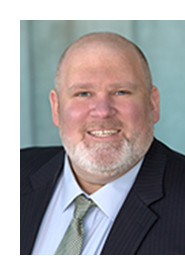 May 2023 — In mid-July, associate deans from law schools around the country will come together for the American Bar Association sponsored Associate Deans Conference. The 2023 theme is "Anything, Everything, Everywhere, All at Once" and it takes place in Chicago, Illinois. This year will mark Dean Jeffrey A. Dodge's third appearance at the conference, where he will co-facilitate a conversation between associate deans for academic affairs on disability accommodations.
The biennial ABA Associate Deans Conference invites new and experienced associate deans to learn from seasoned leaders about how to improve their skill sets. Associate deans in academic affairs, faculty research and development, student affairs, and admissions attend this conference to become better in their roles by learning from others.
---
Associate Dean Jeffrey A. Dodge has spent over 15 years in legal education. Dean Dodge has broad experience overseeing law school and University-level offices of student services, international programs, admissions, academic success, career services, and more. He has taught and presented on topics in the fields of family law, education law, international human rights, and comparative law. His scholarship focuses on the intersections of educational access and minoritized communities. Dean Dodge is currently the chair of the Association of American Law Schools (AALS) Student Services Section. He previously served as chair of both the AALS Sexual Orientation and Gender Identity Issues and International Legal Exchange sections. Dean Dodge has served on the national diversity committee of the Law School Admissions Council Diversity Committee, as an American Bar Association accreditation site evaluator, and a three time director of the CLEO Pre-Law Summer Institute.