DEAN DODGE SERVES ON KEYNOTE PANEL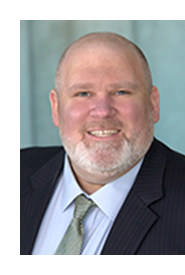 December 2021 — Jeffrey A. Dodge, Associate Dean for Academic & Student Services, Assistant Professor, and Joseph H. Goldstein Faculty Scholar, recently served on the keynote panel for the annual gathering of Penn State's Coalition on Diversity, Equity, and Inclusion (CoDEI). The panel discussed institutional approaches to controversial speakers that challenge the intersection of First Amendment free speech rights and diversity, equity, and inclusion values.
CoDEI is a network of staff and faculty across the Commonwealth focused on increasing support for diversity, equity, and inclusion amongst our student communities at all Penn State campuses. This network provides both recommendations and funding to the campuses to help achieve specific goals related to improving the experiences of Penn State's students. Dean Dodge serves as Dickinson Law's representative on CoDEI.
---
Associate Dean Jeffrey A. Dodge has spent over 15 years in legal education. Dean Dodge has broad experience overseeing law school and University-level offices of student services, international programs, admissions, academic success, career services, and more. He has taught and presented on topics in the fields of family law, international human rights, and comparative law. His scholarship focuses on the intersections of family law and inequity, and law school academic success and diversity. Dean Dodge is currently the vice chair of the Association of American Law Schools (AALS) Student Services Section. He previously served as chair of both the AALS Sexual Orientation and Gender Identity Issues and International Legal Exchange sections. Dean Dodge has served on the national diversity committee of the Law School Admissions Council Diversity Committee, as an American Bar Association accreditation site evaluator, and a two time director of the CLEO Pre-Law Summer Institute.