DEAN DODGE SELECTED TO JOIN INTERNATIONAL ACADEMY FOR THE STUDY OF THE JURISPRUDENCE OF THE FAMILY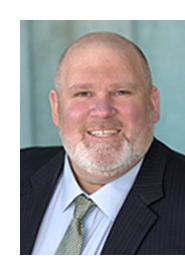 October 2021 — Jeffrey A. Dodge, Associate Dean for Academic & Student Services, Assistant Professor, and Joseph H. Goldstein Faculty Scholar, was recently selected for membership in the International Academy for the Study of the Jurisprudence of the Family (IASJF). IASJF membership requires an application sponsored by a current member and the approval of two-thirds of the members. The composition of IASJF represents the broad diversity of global scholars focused on the jurisprudence of the family.
IASJF is an independent academic society which seeks to promote thoughtful consideration and discussion of the foundations of the family, including marriage, parenting, and extended family relations. The Academy also encourages the consideration of the family's eligibility for legal and social recognition.
---
Associate Dean Jeffrey A. Dodge has spent over 15 years in legal education. Dean Dodge has broad experience overseeing law school and University-level offices of student services, international programs, admissions, academic success, career services, and more. He has taught and presented on topics in the fields of family law, international human rights, and comparative law. His scholarship focuses on the intersections of family law and inequity, and law school academic success and diversity. Dean Dodge is currently the vice chair of the Association of American Law Schools (AALS) Student Services Section. He previously served as chair of both the AALS Sexual Orientation and Gender Identity Issues and International Legal Exchange sections. Dean Dodge has served on the national diversity committee of the Law School Admissions Council Diversity Committee, as an American Bar Association accreditation site evaluator, and a two time director of the CLEO Pre-Law Summer Institute.