DEAN DANIELLE M. CONWAY TO PARTICIPATE IN 2023 NEW DEANS' WORKSHOP JUNE 7-9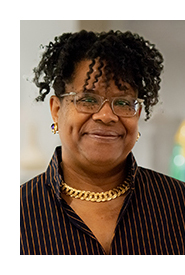 May 2023 — Danielle M. Conway, Dean and Donald J. Farage Professor of Law at Penn State Dickinson Law, will participate in the 2023 New Deans' Workshop hosted by the ABA Section of Legal Education and Admissions to the Bar. The event will be held June 7-9 at the Sable Hotel at Navy Pier Chicago, Curio Collection by Hilton.
In addition to serving on the planning committee for this event, Dean Conway will serve as a co-facilitator during the Budget and Finance workshop. Conway will then facilitate a workshop on Introduction to Philanthropy: Cultivation, Stewardship, and Fundraising.
Additional information including the workshop agenda and registration for this event is available online.
---
Danielle M. Conway is the Dean and Donald J. Farage Professor of Law at Penn State Dickinson Law. A leading expert in procurement law, entrepreneurship, and intellectual property law, Dean Conway joined Dickinson Law after serving for four years as dean of the University of Maine School of Law and 14 years on the faculty of the University of Hawai'i at Mānoa, William S. Richardson School of Law. Dean Conway's scholarly agenda and speeches have focused on, among other areas, advocating for public education and for actualizing the rights of marginalized groups and promoting systemic equity in legal education and the profession. Under her leadership, Dickinson Law's Antiracist Development Institute (ADI) was created to facilitate the dismantling of structures that scaffold systemic racial inequality by using a systems design approach focused on implementing antiracist practices, processes, and policies throughout organizations.
Dean Conway is the co-recipient of the inaugural Association of American Law Schools' (AALS) Impact Award, which recognized her work in co-curating the Law Deans Antiracist Clearinghouse Project, a webpage for law deans, faculty, and the public that contains resources and information related to addressing systemic racism in law and legal education. Dean Conway is an elected member of the American Law Institute, a member of the AALS Executive Committee, and a director of the AccessLex Institute.