DEAN CONWAY TO SPEAK AT J. SHERWOOD McGINNIS, JR. WAR, PEACE AND JUSTICE SYMPOSIUM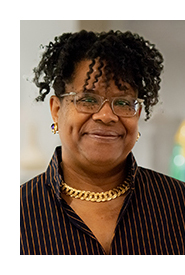 February 2022 — Danielle M. Conway, Dean and Donald J. Farage Professor of Law at Penn State Dickinson Law, will participate in a panel discussion on "Transforming Conflict: Rethinking War, Peace, and Justice" as part of the J. Sherwood McGinnis Jr. War, Peace and Justice Symposium. The program will be held on Tuesday, March 1, 2022 at 7 p.m. in the Anita Tuvin Schlechter Auditorium, Dickinson College, Carlisle and is free and open to the public. This discussion is part of the Clarke Forum for Contemporary Issues, an ongoing panel discussion series hosted by Dickinson College.
This panel discussion will address three essential questions: What is the nature and purpose of war? What is peace? And what is justice? This program is the prelude event to the J. Sherwood McGinnis, Jr. War, Peace and Justice Symposium scheduled for Fall 2022. The symposium will explore the complex interrelationships between war, peace, and justice. Of central concern is the question, "What outcomes do you, the American people, expect from the expenditure of national blood and treasure during conflict?"
The J. Sherwood McGinnis, Jr. War, Peace and Justice Symposium is being developed in partnership with the Association of the U.S. Army, the Carlisle Area Chamber of Commerce, the Cumberland County Historical Society, Dickinson College, the Joint Civil-Military Interaction Network, and Penn State Dickinson Law. In addition, participating organizations include the U.S. Army War College and the U.S. Peacekeeping and Stability Operations Institute. The symposium is sponsored by the Cor Christi Institute, Inc. a 501(c)(3) organization.