CONWAY APPOINTED TO ACCESSLEX INSTITUTE BOARD OF DIRECTORS
August 19, 2020 — Leading legal education nonprofit AccessLex Institute is pleased to announce that Danielle M. Conway, dean and Donald J. Farage Professor of Law at Penn State Dickinson Law in Carlisle, PA, has been appointed to the Company's Board of Directors. Underpinned by its partnership with nearly 200 ABA-approved and state-affiliated nonprofit law schools and a $650 million charitable fund, AccessLex helps talented, purpose-driven students find their path from aspiring lawyer to fulfilled professional with innovative initiatives like MAX by AccessLex®, their first-of-its-kind personal finance program designed exclusively for law students and utilized at over 165 law schools across the country.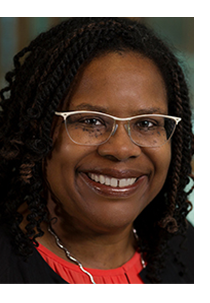 A leading expert in procurement law, entrepreneurship, and intellectual property law, Ms. Conway was named dean of Dickinson Law in January 2019 after having served for four years as dean of the University of Maine School of Law. Prior to that, she spent 14 years on the faculty of the University of Hawai'i at Mānoa, William S. Richardson School of Law, where she was the inaugural Michael J. Marks Distinguished Professor of Business Law. In 2016, she retired from the U.S. Army in the rank of lieutenant colonel after 27 years of combined active, reserve and national guard service.
"We are proud to welcome Danielle to the Board of Directors at AccessLex," said Joe Knight, AccessLex Institute's Board Chair and a Distinguished Academic in Residence at Seattle University. "As the organization pushes forward with its ambitious mission to improve access, increase diversity and effect positive change across legal education, Danielle brings deep experience and a unique perspective to our Board at a critical time."
Ms. Conway is the author or editor of six books, as well as numerous book chapters, articles and essays. Her research and speeches have focused on, among other areas, advocating for public education and for actualizing the rights of marginalized groups, including Indigenous Peoples, minorities and members of rural communities. She began her career in legal education as a member of the faculty at the Georgetown University Law Center in 1996.
"Being appointed to the AccessLex Board is a tribute to the work being done at Dickinson Law to increase access for those wanting to enter the legal profession," said Ms. Conway. "The Law School's vision to move the needle substantially on diversity aligns with the mission of AccessLex. This is demonstrated by the significant increase in students of color joining our community this fall as well as new faculty of color, whose diverse backgrounds offer an important and importantly variegated voice. I look forward to getting to work and representing the interests of AccessLex, its Board, and its constituents."
Content provided by AccessLex Institute