CHILDREN'S ADVOCACY CLINIC DIRECTOR JOHNSTON-WALSH CELEBRATES TUITION WAIVER PASSAGE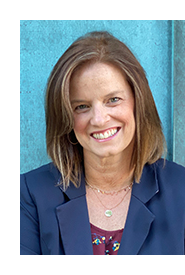 July 2019 — Clinical Professor Lucy Johnston-Walsh recently partnered with youth advocates across the state to work towards the passage of tuition waiver legislation for foster youth and celebrated the new law in June of 2019. Pennsylvania foster youth now are entitled to tuition waivers at colleges across the state. This program will provide a huge benefit for foster youth and represents years of advocacy work.
Professor Johnston-Walsh explained her involvement by noting that "many clients from the Children's Advocacy Clinic have faced challenges in affording higher education programs. Too often foster youth have not had the resources to attend post-graduate education programs." Therefore beginning in 2009, Clinic students began to advocate for tuition waiver legislation. When Governor Wolf signed the bill into law on June 28, 2019, Prof. Johnston-Walsh immediately contacted some clients who could benefit from this legislation. Beginning in the fall of 2020, former foster youth can receive tuition waivers for public and private institutions including community colleges and vo-tech schools.
---
Lucy Johnston-Walsh is a Clinical Professor of Law and founding director of the Dickinson Law Children's Advocacy Clinic. Professor Johnston-Walsh's research, teaching and service focus on juvenile law, specifically legal challenges of youth involved in the foster care system. She supervises law students in the legal representation of youth involved in the dependency system and her scholarship directly relates to systemic issues presented through the clinic cases, as well as interdisciplinary collaboration in the field of child advocacy. Her recent scholarship has been published in both medical journals and law reviews with forthcoming articles in Akron Law Review and Seattle Journal for Social Justice.