ASSOCIATE DEAN JEFFREY A. DODGE SPEAKS AT WIDENER COMMONWEALTH LAW REVIEW SYMPOSIUM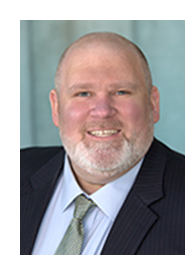 April 2023 — On March 31, Associate Dean Jeffrey A. Dodge was an invited speaker at Widener Commonwealth Law Review's Symposium titled "Contemporary Legal Issues in Education." The symposium discussed many of the most important legal issues facing education, such as freedom of expression in school, democracy in education, LGBTQ+ issues, and vindicating the right to education. The keynote speaker will be Pennsylvania Attorney General Michelle Henry.
Dean Dodge served on the "LGBTQA+ Issues in Education" and presented on the growing legal issues around transgender students participating in athletics. In his remarks he provided an overview of the state approaches, the federal landscape and potential implications by Title IX. The topic was especially fitting on March 31 as it was International Transgender Day of Visibility – a day dedicated to celebrating transgender people and raising awareness of discrimination faced by transgender people worldwide.
A recording of the Symposium is available online.
---
Associate Dean Jeffrey A. Dodge has spent over 15 years in legal education. Dean Dodge has broad experience overseeing law school and University-level offices of student services, international programs, admissions, academic success, career services, and more. He has taught and presented on topics in the fields of family law, education law, international human rights, and comparative law. His scholarship focuses on the intersections of educational access and minoritized communities. Dean Dodge is currently the chair of the Association of American Law Schools (AALS) Student Services Section. He previously served as chair of both the AALS Sexual Orientation and Gender Identity Issues and International Legal Exchange sections. Dean Dodge has served on the national diversity committee of the Law School Admissions Council Diversity Committee, as an American Bar Association accreditation site evaluator, and a three time director of the CLEO Pre-Law Summer Institute.