WOMEN'S HISTORY MONTH KEYNOTE TO DISCUSS GENDER EQUITY AND WORK/FAMILY INTEGRATION IN A POST-PANDEMIC WORLD

 
March 16, 2021 — In recognition of Women's History Month, Dickinson Law will host Michelle A. Travis, professor of law at University of San Francisco School of Law, as its keynote speaker.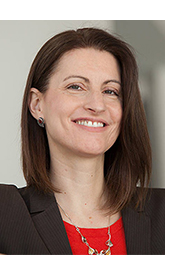 Travis will deliver her remarks, titled "Gender Equity and Work/Family Integration in a Post-Pandemic World," from 9:30 to 10:30 a.m. Friday, March 26, on Zoom.
According to Travis, Women's History Month invites us to look both backwards and forwards as we assess the disproportionately negative impact that the pandemic has had on women — particularly on working mothers. As women face a childcare crisis that is forcing a mass exodus from the workplace, the incompatibility of caregiving work and paid labor force participation has never been so acute or so visible. This offers a unique opportunity and responsibility to advance legal, institutional, and social supports for greater workplace flexibility and work/family integration to ensure that we do not simply return to "business as usual" when the pandemic is behind us.
Co-sponsored by Dickinson Law's Women's Law Caucus and Office of Academic and Student Services, the event is open to faculty, staff and students. Advance registration is required here.