SHELLEY AND TED ADLER ENDOW SCHOLARSHIP AT DICKINSON LAW
May 2021 — Ted Adler, a 1972 graduate of Dickinson Law and a 1969 graduate of Penn State and his wife, Shelley, may know better than most the value of a law school education these days. Their son attended law school, and they saw firsthand what is involved in paying for books, lodging, and tuition.
"It is difficult to have to pay back those loans over the years," said Ted. "Back when I went to school, we did not have that problem. Now, it is almost impossible to pay for it yourself."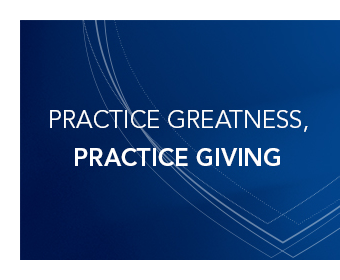 That is why the Adlers have made it a priority to assist Dickinson Law students with paying for their education. Several years ago, the couple created an annually funded scholarship that they recently transitioned to an endowed scholarship with a $50,000 commitment. The general scholarship is open to all Dickinson Law students.
"We are very fortunate to have the means to reach out, and it is always important to sustain whatever endeavor speaks to your heart," said Shelley, who, like her husband, attended Penn State as an undergrad. "Dickinson Law has been a big part of our lives. Particularly now, when there are so many needs in the world that you could give to just about anything, you need to whittle down to those things that were important in your life. Something that you want to sustain."
For the Adlers, that choice was clear: Dickinson Law.
From Dickinson Law to starting a firm
Ted and Shelley have vivid memories of his years at Dickinson Law. He and several friends lived in a house near campus where they had to bank the coal furnace each morning. A neighbor gave them tomatoes and peppers out of a garden.
The couple has preserved many of those friendships to this day. Ted said it is part of the community feeling at Dickinson Law that students enjoyed years ago and continue to appreciate today. "We developed some really good friendships. A lot of the friends I went to Dickinson Law with stayed in the area, and we are still friends with them now. It was a nice experience," said Ted.
After graduation, Ted went to work for the state. He stayed for several years until the Commonwealth's administration changed. Then Ted and a couple of his friends decided to start their own law firm. He continues to work for Camp Hill-based Reager & Adler today.
"We started it the year the Three Mile Island accident happened," said Ted. "With high inflation and a recession looming, it was not the greatest time to start a law firm, and a lot of people told us we were crazy. We struggled for years, but by then, our family had decided we liked it here. We stayed, and the law firm grew."
"The Harrisburg community was a good place to raise a family," added Shelley.
Encouraging others to give
At a Dickinson Law donor appreciation event in Hershey a couple years ago, Shelley was touched when a student who had received their scholarship came to speak with her and Ted. "She was just delightful," said Shelley. "We liked knowing this is the next generation of attorneys, those who will hopefully make the world a better place."
Interactions like that underscore to the couple that they made the right decision to endow the scholarship. They had remained friends with Dickinson Law Emeritus Dean and Professor of Law Gary Gildin, who spoke to them about the benefits of transitioning from an annual to an endowed scholarship. "He was very persuasive," said Ted, whose endowed scholarship will provide enduring support for generations of Dickinson Law students who demonstrate financial need and high academic performance.
One of the Adler's goals in supporting Dickinson Law is to encourage other alumni to give what they can as well.
"As longtime donors to Dickinson Law, Ted and Shelley have helped lay a foundation of success for the Law School and our students," said Kelly Rimmer, director of development and alumni affairs. "And now, with their gift to endow a scholarship, they are extending their impact to generations of current and future students who will benefit from their generosity. We are also grateful to them for their desire to encourage others to join them in giving back."
"I know everyone has their priorities, but I hope that everyone can give what they can afford. Something can be contributed to the Law School," said Ted. "Today's costs for law school, and for all postgraduate experiences, are very difficult. I would hope this encourages other people from Dickinson Law to make similar contributions in whatever amount they can."
The Adlers' commitment will advance "A Greater Penn State for 21st Century Excellence," a focused campaign that seeks to elevate Penn State's position as a leading public university in a world defined by rapid change and global connections. With the support of alumni and friends, "A Greater Penn State" seeks to fulfill the three key imperatives of a 21st-century public university: keeping the doors to higher education open to hardworking students regardless of financial well-being; creating transformative experiences that go beyond the classroom; and impacting the world by serving communities and fueling discovery, innovation, and entrepreneurship. To learn more about "A Greater Penn State for 21st Century Excellence," visit greaterpennstate.psu.edu.