Starlin Colon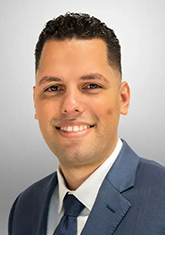 Adjunct Professor of Law
Associate
Johnson Duffie
301 Market Street
Lemoyne, PA 17043
Email: swc5549@psu.edu
 
About Colin
Starlin focuses his practice at Johnson Duffie on corporate, business, and employment law. He graduated from Pennsylvania State University in 2015 with a Bachelor of Science in Business Management and Marketing, and received his M.B.A. from Penn State and his J.D. from Dickinson School of Law in 2019.
Starlin is heavily involved in the community and is a member of the Cumberland and Dauphin County bar associations.
Away from work, Starlin enjoys spending time with his family and playing baseball. Starlin also enjoys traveling the world to learn about and experience other cultures.