SHAWN BALDWIN '18
ASSISTANT DISTRICT ATTORNEY
PHILADELPHIA DISTRICT ATTORNEY'S OFFICE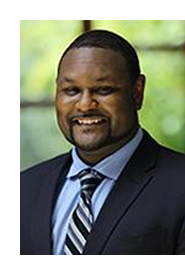 "I enjoy learning a new facet of the law every time I dive into a new case."
Last year, at the request of his boss, Shawn Baldwin took a detour from his position as an assistant district attorney in Philadelphia, PA, to work for the Philadelphia City Council. Baldwin embraced the opportunity to learn by doing something new. He spent eight months drafting legislation related to issues such as police reform.
"It is as important to figure out what type of work you do want to do as to figure out what you do not want to do," said Baldwin. "I always thought I wanted to go into politics, but I realized that while I like the work, I do not want the spotlight that goes with it. I would not have known that if I did not leave a job I liked to try something new."
Happily ensconced once again at the Philadelphia District Attorney's Office, Baldwin has returned to working on appellate advocacy and added legislative matters to his plate. "The most rewarding aspect of my job is getting to make case law. Sometimes you get a published decision that can actually change the law for the entire commonwealth, such as last year when the court ruled on one of my briefs that a statute was unconstitutional," said Baldwin.
Baldwin felt well prepared when he began his job after law school. He credits classes he took at Dickinson Law that readied him to make oral arguments in the appellate court as well as the mentorship he received from Professor of Law and Harvey A. Feldman Distinguished Faculty Scholar Dermot Groome.
"Legal writing is one of the main focuses of my job. My advocacy class during my 3L year, along with my internship at the Cumberland County District Attorney's Office, put me ahead of my peers. I pumped out briefs a lot faster than others who had not had that experience," said Baldwin.