Remembering Joseph M. Harenza Jr., Class of 1971
Prepared by Peter G. Glenn, Dean Emeritus
The Penn State Dickinson Law community lost Joe Harenza last week. Joe passed away peacefully on September 29. His family has decided that because of the Covid 19 pandemic, funeral services will be private.
Joe graduated from Dickinson Law in 1971 and later served our law school as an adjunct professor of securities law, as lead counsel for its 1996-1997 merger negotiations with Penn State, as a member of the Penn State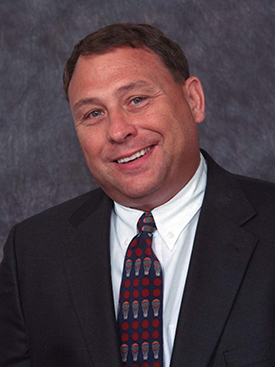 Board of Trustees from 1999 to 2002, and as a generous supporter of the Law School and its students. In 2016, Joe endowed the Sidney D. Kline Jr. Scholarship, which to date has provided $72,000 in aid to its student beneficiaries, and in 2019, he endowed the Harenza and Stevens & Lee Griffin Business and Entrepreneurial Scholarship for first-generation college students ranked in the top 10 percent of their law school class and who are pursuing a joint juris doctor and master of business administration degree. In recognition of his philanthropy to Dickinson Law, Joe was a member of the Law School's John Reed Society and the University's Mount Nittany Society.
Joe had an outstanding career as an attorney and investment banker and as the visionary creator and leader of a unique and important platform of professional service firms. After a career as a college and professional football quarterback, Joe entered law school. In 1974 Joe joined the law firm of Stevens & Lee as an associate. At that time the firm had fewer than 20 lawyers and its only office was in Reading, Pa. Joe specialized in tax and corporate finance law and became a practice group leader. After the retirement of Sidney D. Kline Jr.,'56 as chief executive of Stevens & Lee, Joe became the firm's chief executive and served in that position for more than 20 years. As a result of Joe's vision and leadership, Stevens & Lee grew into a law firm that today has nearly 190 attorneys located in 17 offices and has six affiliated professional service firms, ranging from an investment bank to an insurance consulting firm. It is fair to say that a half-century ago Joe joined an excellent, regional law firm and then, through his energetic leadership, created a modern, multistate, multidisciplinary group of professional service firms. But that extraordinary accomplishment represents only one facet of Joe's career.
Joe's legal and investment banking clients greatly appreciated and respected   him, with good reason. He was an exceptionally gifted and creative lawyer and banker who understood clients' needs. He was able to apply his extraordinary work ethic and his considerable expertise in corporate governance, finance, tax, and banking to develop transactions that were advantageous to his clients. His well-deserved reputation as a skillful professional extended far beyond Reading.
But most of us will remember Joe for his personal qualities as well as his professional expertise and success. Joe was an energetic leader, an exceptional motivator, a trusted mentor, a loyal friend, and a man devoted to his family, including his brothers Chuck, class of 1984, and John, class of 1986, and his son, Jeff, class of 2001, all of whom are Dickinson Law graduates. Under what has been aptly described as a "tough-as-nails" demeanor, Joe cared for and provided guidance and opportunities for people with whom he lived and worked. Joe lived an exceptional life. He will be sorely missed.
Those who wish to honor Joe are invited to share a memory or condolence on the tribute page at www.kuhnfuneralhomes.com.