PROFESSOR TONYA M. EVANS RECEIVES PRESTIGIOUS CO-HIRE APPOINTMENT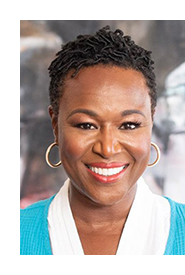 March 2022 — Professor Tonya M. Evans has received a prestigious five-year co-hire appointment by the Penn State Institute for Computational and Data Sciences commencing on July 1, 2022.
This joint appointment with ICDS is a major milestone in Penn State Dickinson Law's commitment to interdisciplinary research in the Penn State system. Professor Evans' research focuses on the legal, policy, and economic justice implications of new technologies and innovation; specifically, distributed ledger technologies, cryptocurrencies and other cryptographically secured digital assets including non-fungible tokens (NFTs), decentralized finance (DeFi), and decentralized autonomous organizations (DAOs). Legal considerations include intellectual property, regulatory frameworks, and cross-border dispute resolution mechanisms. ICDS is a vibrant community of interdisciplinary researchers working on issues of significant importance to the research community with worldwide impact.
---
Professor Tonya Evans has expertise in the areas of intellectual property, new technologies (including crypto assets and distributed ledger technology), entrepreneurship and innovation, entertainment law, trusts and estates, and municipal finance. She writes, speaks, and teaches primarily about the intersections of copyright and new technologies, blockchain and the law, and trusts and estates. Professor Evans serves on the Intellectual Property Committee of the Advisory Council to the Court of Federal Claims and is the former chairperson of the Maker DAO's Maker Ecosystem Growth Foundation. She is also founder of the Advantage Evans™ Academy (an inclusive online crypto education and onboarding platform), and host of the Tech Intersect Podcast, a weekly podcast that highlights new and notable experts at the intersections of law, business and technology. Professor Evans was named to the 2021 Forbes 50 Over 50 Investment List and the Fastcase 50 2021, which honors the law's smartest, most courageous innovators, techies, visionaries, and leaders. She received the inaugural Enterprise Blockchain Award in the category of Governance and Policy Leadership during the 2019 Blockchain Revolution Global Conference in Toronto.