PROFESSOR SARAH WILLIAMS' SECOND WORK IN THE AREA OF AUDITOR REGULATION TO BE PUBLISHED BY ST. JOHN'S LAW REVIEW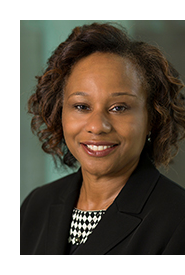 October 2022 — Professor Sarah Williams has accepted an offer from St. John's Law Review to publish her recent article, "Regulatory Personhood: The Elixir for Redundancy Between the SEC and the PCAOB." Her article will appear in print in the fall of 2023. A draft of this work is available online.
Professor Williams' article is her second in the area of oversight of auditors of public companies. Her first article, "The Alchemy of Effective Auditor Oversight," published in February 2022, explored the manner in which oversight authority attaches to accountants opining on the financial statements of public companies. "Regulatory Personhood" evaluates criticisms that the overlapping enforcement authority of the U.S. Securities and Exchange Commission and the Public Company Accounting Oversight Board creates duplicative and redundant regulation. The article concludes that concerns about this overlapping authority are without foundation, and attributes the existing complementary approach to enforcement by the two agencies to "regulatory personhood," which gives the SEC a proprietary interest in, and a willingness to expend enforcement resources to pursue, a discrete subset of the cases that are within the purview of both agencies.
---
Professor Sarah Williams is an assistant professor at Penn State Dickinson Law, where her research focuses on the intersection of federal securities regulation and accounting. Prior to joining Dickinson Law, Professor Williams practiced law as a securities regulator. She was deputy director at the Public Company Accounting Oversight Board and associate general counsel at NASD, now FINRA. She spent several years at the U.S. Securities and Exchange Commission, serving as staff attorney and branch chief in its Division of Enforcement, then as Counsel to SEC Commissioner Isaac C. Hunt, Jr. Professor Williams began her legal career as an associate at Arnold & Porter in Washington, D.C.