PROFESSOR MAKHLOUF TO SPEAK ABOUT "HEALTH CARE SANCTUARIES" AT THE LOYOLA UNIVERSITY SCHOOL OF LAW BEAZLEY SYMPOSIUM ON HEALTH CARE LAW AND POLICY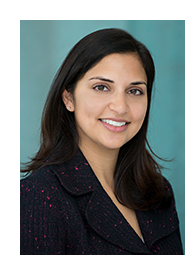 October 2020 — Professor Medha Makhlouf presented her current research on legislative, policy, and institutional responses to the problem of immigrant avoidance of healthcare institutions. The Symposium, titled "Viewing Health Justice Through the Lens of Public Health Crises," explores the impact that public health crises have on vulnerable populations with a focus on the social determinants of health that made these populations vulnerable prior to such crises.
Professor Makhlouf's scholarship on this topic relies on empirical studies indicating that noncitizens are increasingly choosing to delay or avoid seeking health care based on a fear of immigration consequences. This creates health risks in the larger community, decreases the efficiency of the healthcare system, and intensifies health inequities in the noncitizen population. Although Professor Makhlouf began this research before the COVID-19 pandemic hit, her contributions are especially valuable during the current national emergency. One proposal arising from her research is for policymakers to weigh the utility of immigration surveillance at healthcare sites against its population health consequences. The Article describing her research will highlight how decisions about the scope of immigration enforcement involve tradeoffs between immigration policy goals and other important goals. It will also provide concrete proposals for legislators, policymakers, and healthcare institutions about how to assess those tradeoffs.
---
Professor Medha D. Makhlouf is an Assistant Professor and Founding Director of the Medical-Legal Partnership Clinic at Penn State Dickinson Law. She has a joint appointment in the Department of Public Health Sciences at Penn State College of Medicine. Professor Makhlouf's research and teaching interests lie at the intersection of health law, immigrants' rights, and poverty law and policy. Her recent scholarship has been published or is forthcoming in the New York University Law Review, the Northwestern University Law Review Online, and the American Journal of Law and Medicine.