PROFESSOR MAKHLOUF LEADS WORKSHOP AT ANNUAL CONFERENCE ON CLINICAL LEGAL EDUCATION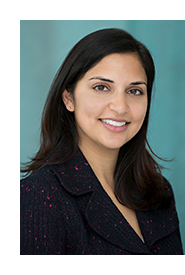 May 2022 — Professor Medha D. Makhlouf facilitated a workshop she organized at the annual Conference on Clinical Legal Education titled "Lessons for Clinicians from The Art of Gathering and Beyond." The workshop described and modeled strategies for enhancing clinical gatherings of all kinds, including supervision and evaluation sessions, staff meetings, celebrations, and virtual and in-person convenings. It was inspired by the book, The Art of Gathering: How We Meet and Why it Matters, by Priya Parker.
Professor Makhlouf invited three others to join the planning team for the workshop based on their demonstrated ability to organize meaningful and effective gatherings. They were Michele R. Pistone, Director of Clinic for Asylum, Refugee and Emigrant Services (CARES) & Professor of Law at the Charles Widger School of Law at Villanova University; Tamar Ezer, Acting Director of the Human Rights Clinic at University of Miami School of Law; and Kate Hilton, faculty at the Institute for Healthcare Improvement and Online Learning Director for the Atlantic Fellows for Health Equity.
During the workshop, the planning team described strategies to use before, during, and after gatherings in order to make them effective and meaningful, and provided relevant examples for the clinical context. Participants were invited to contribute to the discussion throughout the session in breakout rooms and in Zoom Chats. The workshop closed with a performance of "River" by Leon Bridges by Penn State Dickinson Law's student acapella group, Hearsay. The purpose of closing the session with the performance was to model how to end gatherings in a way that allows participants to reflect on their experience. After the workshop, the planning team received numerous messages from participants expressing their appreciation for all they had learned and for how they had been moved by the students' performance.
---
Professor Medha D. Makhlouf is an Associate Professor and Founding Director of the Medical-Legal Partnership Clinic at Penn State Dickinson Law. She has a joint appointment in the Department of Public Health Sciences at Penn State College of Medicine. Professor Makhlouf's research and teaching interests lie at the intersection of health law, immigrants' rights, and poverty law and policy. Her recent scholarship has been published in the New York University Law Review, the California Law Review Online, and the Yale Journal of Health Policy, Law & Ethics. Professor Makhlouf's work is available online.