PROFESSOR MEDHA MAKHLOUF TO ATTEND CONVENING ON DISPLACEMENT & HEALTH IN GREECE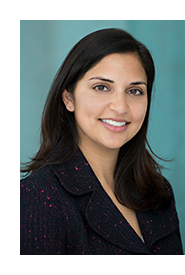 September 2022 — Professor Medha D. Makhlouf was selected to attend the upcoming Atlantic Fellows for Health Equity (AFHE) Convening on Displacement & Health, from September 19-23, 2022 in Thessaloniki, Greece. The Convening will host twenty Senior Fellows whose work focuses on issues of refugee and immigrant health, mental health, and trauma-informed care.
The goal of the Convening is to provide global perspectives on refugee health to participants through an immersive experience. The Convening location was chosen because Thessaloniki is a major entry point into Europe for refugees travelling from the Middle East and beyond. Among other themes, Fellows will explore the historical and political roots of refugee policy, the psychological and physiological health impacts of forced displacement, and best practices for promoting health and healing in refugee communities. As part of their learning experience, Fellows will visit community sites, including a refugee center for women, and participate in activities with or led by refugees living in the Nea Kavala refugee camp.
In partnership with Amna, an organization founded during the 2016 blockade of refugees at the Greece-Macedonia border, AFHE has developed a week of programming designed to foster collaborations among Senior Fellows. Each participant has been assigned to a small group that will meet before, during, and after the Convening to learn, connect, and inspire collective action. Professor Makhlouf was invited to serve as a group lead for the collective action group on Publications, guiding participants to use their combined expertise and collective experience in Greece to amplify their voices by developing and disseminating one or more publication. The other members of the group include an emergency physician, a clinical social worker, a community psychologist, and a psychiatrist who work with immigrant and refugees in their own communities. Other participants will work on collective action in the areas of Education, Advocacy/Policy, and Creative Action.
Professor Makhlouf states, "I believe that the Convening will be an invaluable intellectual and community-building experience for me. Since much of my scholarly and advocacy work has focused on U.S. laws and policies affecting immigrants and the health care system, I am hoping this Convening will help me formulate new projects relating to comparative laws and policies and international public health and migration governance." Some broad topics she hopes to pitch to the Publications Collective Action Group are (1) health-related justifications for restricting international immigration during the COVID-19 pandemic, (2) shifting dominant narratives in immigration policy debates from national security to public health, and (3) global vaccine equity.
Professor Makhlouf will share updates from the Convening on Twitter, @MedhaD.
---
Professor Medha D. Makhlouf is an Associate Professor and Founding Director of the Medical-Legal Partnership Clinic at Penn State Dickinson Law. She has a joint appointment in the Department of Public Health Sciences at Penn State College of Medicine. Professor Makhlouf's research and teaching interests lie at the intersection of health law, immigrants' rights, and poverty law and policy. Her recent scholarship has been published in the New York University Law Review, the California Law Review Online, and the Yale Journal of Health Policy, Law & Ethics. Professor Makhlouf's work is available at https://works.bepress.com/medha-makhlouf/.