PROFESSOR JOHNSTON-WALSH PRESENTS ON "CURRENT ISSUES FOR CHILD ADVOCATES"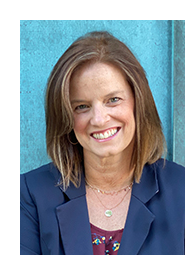 April 2021 — On Friday April 9, 2021, Clinical Professor of Law Lucy Johnston-Walsh participated in a panel discussion on "Best Practices for Remote Operations: Engagement, Confidentiality and Technology" during the "Current issues for Child Advocates 2021" program sponsored by the Pennsylvania Bar Association Children's Rights Committee. Panel members included the Honorable Eleanor Bush, Marisa McClellan, (Administrator for Dauphin County Social Services for Children & Youth) and Professor Lucy Johnston-Walsh; the session was moderated by Jennifer Pokempner of the Juvenile Law Center.
The CLE was held virtually this year. It is the premier annual legal training program for Pennsylvania attorneys who practice juvenile dependency law. Over 90 attorneys participated in the program, which included recognition of the child advocate of the year. During the Best Practices panel, Professor Johnston-Walsh was able to highlight techniques she developed over the past year of virtual juvenile court hearings. She commented on best practices for client engagement with their attorneys but also mechanisms to have youth more involved in the court process including through the use of alternative communication tools.
---
Lucy Johnston-Walsh is a Clinical Professor of Law and founding director of the Dickinson Law Children's Advocacy Clinic. Professor Johnston-Walsh's research, teaching and service focus on juvenile law, specifically legal challenges of youth involved in the foster care system. She supervises law students in the legal representation of youth involved in the dependency system and her scholarship directly relates to systemic issues presented through the clinic cases, as well as interdisciplinary collaboration in the field of child advocacy. Her recent scholarship has been published in both medical journals and law reviews with forthcoming articles in Akron Law Review and Seattle Journal for Social Justice.