PROFESSOR JOHNSTON-WALSH DISCUSSES COVID-19 IMPACT ON FOSTER YOUTH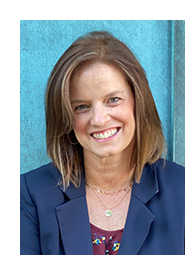 April 2020 — Clinical Professor Lucy Johnston-Walsh presented on the topic of "COVID-19's Impact on the Legal Rights of Youth in the Foster Care System" during the University of Oklahoma Law's Fifth Mini-Conferences on Coronavirus and the Law.
Organized by Professor Eric Johnson, the Fifth Mini-Conference is part of a series of conferences that have focused on how the law is helping or hurting in the fight against the pandemic. Prof. Johnston-Walsh's presentation specifically covered a variety of legal concerns ranging from education and the provision of special education services to disabled youth, in addition to the rights of foster youth during virtual court proceedings.
Prof. Johnston-Walsh's presentation also discussed the impact on the attorney-client relationships as contact restrictions were implemented in facilities where foster youth reside. She also discussed the challenges that  of youth participation in virtual court proceedings and the docket backlog from court closures. Other presenters covered variety of legal responses to the COVID-19 crisis.
---
Lucy Johnston-Walsh is a Clinical Professor of Law and founding director of the Dickinson Law Children's Advocacy Clinic. Professor Johnston-Walsh's research, teaching and service focus on juvenile law, specifically legal challenges of youth involved in the foster care system. She supervises law students in the legal representation of youth involved in the dependency system and her scholarship directly relates to systemic issues presented through the clinic cases, as well as interdisciplinary collaboration in the field of child advocacy. Her recent scholarship has been published in both medical journals and law reviews with forthcoming articles in Akron Law Review and Seattle Journal for Social Justice.