PROFESSOR JACKSON APPOINTED TO AALS SECTION ON ACADEMIC SUPPORT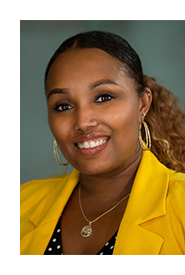 December 2021 — Titichia Mitchell Jackson, Assistant Professor of Law and Director of Academic Success and Bar Passage, has been appointed Treasurer of the Association of American Law Schools (AALS) Section on Academic Support. The appointment was made by the AALS Nominating Committee and the AALS section on Academic Support Board of Directors. Professor Jackson's term of office as Treasurer begins in January of 2022 and ends in January of 2023. A final vote confirming her position will take place during the section business meeting at 4:00 p.m. on Tuesday, January 4, 2022.
---
Professor Titichia Jackson brings both legal practice experience and the practice of applying cognitive psychology in the classroom to her teaching. She collaborates with faculty to incorporate the learning concept of spaced repetition throughout Dickinson Law's curriculum while training law students for the rigors of law school, the bar exam, and the practice of law. Professor Jackson teaches the Fundamental Skills for the Bar Exam course and the Dickinson Law's summer supplemental bar preparation program. Professor Jackson provides individual academic success counseling to students. Prior to joining Dickinson Law, Professor Jackson taught courses and served as the director of bar preparation and support for North Carolina Central University School of Law and served as director of legal education for BARBRI, Inc.