PROFESSOR GILDIN CO-DIRECTS STATEWIDE PUBLIC DEFENDER TRIAL SKILLS TRAINING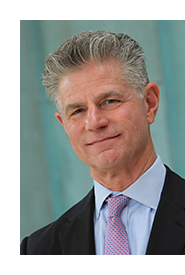 August 2021 — Professor Gary S. Gildin recently co-directed and served on the faculty of the week-long Trial Skills Training. This program was co-sponsored by the Public Defender Association of Pennsylvania (PDAPA) and Penn State Dickinson Law.
Professor Gildin has been teaching in this annual program since its inception in 2001, which provides a free "bring your own case" training to public defenders from across the Commonwealth. Following each Plenary Session in which a specific trial skill is introduced, the public defenders break into small group workshops in which they apply the skill to a real-world case they are handling in their offices and receive constructive feedback from the program faculty.
Professor Gildin also has partnered with former co-Director Fred Goodman, a death penalty attorney with the Defender Association of Pennsylvania, and Sara Jacobsen, the current Executive Director of Training for PDAPA, to develop an annual training for New Public Defenders that addresses pretrial preparation as well as an advanced training on cross examination. These programs could not have been offered without the hard work, dedication, and attention to detail of Robin Fulton Langhans, Dickinson Law Director of Alumni Relations, CLE & Special Events, and the expertise of the Dickinson Law IT Team, which enabled the trainings to continue to be offered remotely during the pandemic.
When asked to reflect on the program, Gildin offered, "It has been a distinct privilege to have played a small role in enhancing the quality of representation afforded by attorneys charged with the sacred job of defending persons accused of crimes. And selfishly, for the past two decades I have had the incredibly good fortune of working with, and being educated by, experienced public defenders from across the country who have served on the program faculty."
---
Professor Gary Gildin has been recognized among the nation's leading teachers of advocacy skills, having received the Jacobson Award for Excellence in Teaching Trial Advocacy from the American Association for Justice as well as spearheading Dickinson Law's receipt of the Emil Gumpert Award for Excellence in Trial Advocacy from the American College of Trial Lawyers. Professor Gildin co‐authored the treatise Trial Advocacy Basics, as well as the racial profiling Case File Stucky v. Conlee, Parsell and NITA City, published by the National Institute for Trial Advocacy. Prof. Gildin has taught in trial advocacy trainings for the International Criminal Court, the ABA Central and East European Law Initiative, the International Criminal Tribunal for the former Yugoslavia, the American Civil Liberties Union, and the Public Defenders Association of Pennsylvania, Prof. Gildin's current research agenda examines how to adapt tenets of persuasion in light of recent discoveries in neuroscience and cognitive psychology. He also focuses his teaching and scholarship on accountability for deprivations of civil liberties, including the theoretical and practical foundations for securing greater rights and remedies under state constitutions, and was awarded a U.S. Canada Fulbright Grant to serve as visiting chair in international humanitarian law, University of Ottawa. Prof. Gildin has continued to engage in pro bono litigation on behalf of people alleging infringement of their constitutional rights, including arguing before the U.S. Supreme Court in Bowen v. Roy, and before the Third Circuit in the racial profiling case Raphael Christopher v. Frederick Nestlerode et al.