PROFESSOR GAUDION PUBLISHED BLOG POST ON THE NEED TO REFORM THE U.S. GOVERNMENT'S VULNERABILITIES EQUITIES PROCESS IN WAR ROOM 
September 2021 — Professor Amy C. Gaudion published It's Time to Reform the U.S. Vulnerabilities Equities Process (VEP) on War Room, the online journal of the United States Army War College on September 2, 2021.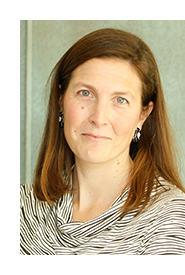 The Vulnerabilities and Equities Process (VEP) guides the decision-making process when the United States government discovers exploitable weaknesses, or vulnerabilities, in information systems. It is the process by which the government decides whether to disclose the security flaws it discovers or to keep the flaws secret for national security, intelligence, or law enforcement purposes. Since its inception, scholars, journalists, and former government officials have warned of the VEP's limitations, loopholes, and the need for oversight. Despite these warnings, the VEP has remained a policy in the shadows. A confluence of recent events, however, has created a window of opportunity for substantive review and meaningful reform of this little-known but consequential policy.
---
Amy C. Gaudion is the associate dean for academic affairs and professor of lawyering skills at Penn State's Dickinson Law. Her scholarship focuses on national security law, cyberspace, and civilian-military relations, and she leads Dickinson Law's national security and cyberspace programs.