PROFESSOR GAUDION INVITED TO GIVE LECTURE AS PART OF U.S. ARMY HERITAGE AND EDUCATION CENTER'S 2021-22 SERIES ON CYBER WAR
September 2021 — Professor Amy C. Gaudion was invited to give an address as part of the U.S. Army Heritage and Education Center's 2021-2022 Lecture Series on Cyber War. The lecture will take place on September 16, 2021, and is part of a year-long series examining cyber conflicts, and featuring other scholars, including Professor Peter Campbell of Baylor University, and Peter W. Singer, noted author and Strategist and Senior Fellow at New America.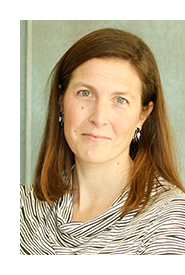 In this lecture, "Shifting eh Oversight Lens on Cyberspace Operations," Professor Gaudion will examine the recent expansion of the U.S. government's cyber capabilities and authorities, and explain how that expansion has coincided with a weakening and dispersion of congressional oversight mechanisms. This combination inhibits Congress's ability to gain a  comprehensive understanding of the use of these new cyber capabilities, and obscures the use of such powers from the public as well. Professor Gaudion will propose alternative mechanisms for plugging the gaps in the oversight structure and for ensuring appropriate limits on the use of the U.S. military's cyber capabilities, considering their potential for unintended escalation, catastrophic effects, harm to third-parties, damage to diplomatic relationships, and the development of reciprocal state actions at odds with the goal of creating international norms in cyberspace.
---
Amy C. Gaudion is the associate dean for academic affairs and professor of lawyering skills at Penn State's Dickinson Law. Her scholarship focuses on national security law, cyberspace, and civilian-military relations, and she leads Dickinson Law's national security and cyberspace programs.