TEMPLE UNIVERSITY BEASLEY SCHOOL OF LAW'S ONLINE ADVOCACY TRAINING CONFERENCE ON RHETORIC, PERSUASION, AND IMPLICIT BIAS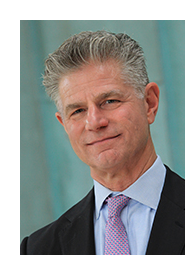 July 2021— Professor Gary S. Gildin recently spoke at the Training Conference on Rhetoric, Persuasion, and Implicit Bias hosted by Temple University's Beasley School of Law. Professor Gildin addressed the imperative of teaching law students a model of persuasion that incorporates recent developments in neuroscience and cognitive psychology.
In addition to Professor Gildin's presentation, the conference included a conversation with Professor Mary Bowman involving her paper Confronting Racist Prosecutorial Rhetoric at Trial,  including what social psychology and neuroscience research explain about how racist rhetoric affects decision-making as well as how to avoid biased decision-making.  Federal Magistrate Judge and Temple Adjunct Professor Richard Lloret discussed his "Advanced Trial Advocacy — Speech" course, which focuses extensively on the psychology of persuasion. This program concluded with a discussion of what issues of bias can/should be taught in advocacy courses and how to do so effectively. The recordings of the presentations from the conference are available at  online.
This past semester Professor Gildin launched a new course at Dickinson Law — Advanced Persuasion — that first requires the students to read works by neuroscientists as to how the brain receives and processes information. The balance of the semester is devoted to adapting the traditional means by which lawyers advocate to judges, jurors, policymakers, and other constituencies to better align with findings from the hard and social sciences as to how the mind of the decision-maker will reach a decision.
The forthcoming Third Edition of Trial Advocacy Basics, which Professor Gildin co-authored with Molly Townes O'Brien, includes a new chapter — A Contemporary Theory of Persuasion — that details the recent discoveries in neuroscience and cognitive psychology which demand that lawyers organize their advocacy around the character ↔ plot ↔ motive story continuum and include the real-world stakes in their persuasion.
---
Professor Gary Gildin has been recognized among the nation's leading teachers of advocacy skills, having received the Jacobson Award for Excellence in Teaching Trial Advocacy from the American Association for Justice as well as spearheading Dickinson Law's receipt of the Emil Gumpert Award for Excellence in Trial Advocacy from the American College of Trial Lawyers. Professor Gildin co‐authored the treatise Trial Advocacy Basics, as well as the racial profiling Case File Stucky v. Conlee, Parsell and NITA City, published by the National Institute for Trial Advocacy. Prof. Gildin has taught in trial advocacy trainings for the International Criminal Court, the ABA Central and East European Law Initiative, the International Criminal Tribunal for the former Yugoslavia, the American Civil Liberties Union, and the Public Defenders Association of Pennsylvania, Prof. Gildin's current research agenda examines how to adapt tenets of persuasion in light of recent discoveries in neuroscience and cognitive psychology. He also focuses his teaching and scholarship on accountability for deprivations of civil liberties, including the theoretical and practical foundations for securing greater rights and remedies under state constitutions, and was awarded a U.S. Canada Fulbright Grant to serve as visiting chair in international humanitarian law, University of Ottawa. Prof. Gildin has continued to engage in pro bono litigation on behalf of people alleging infringement of their constitutional rights, including arguing before the U.S. Supreme Court in Bowen v. Roy, and before the Third Circuit in the racial profiling case Raphael Christopher v. Frederick Nestlerode et al.